What's new:
We know that automation can help you save time and reduce human errors. This latest release has expanded the areas within Canopy that you can add automation rules to. Users can now automate standalone client requests, client request templates, and bulk client requests.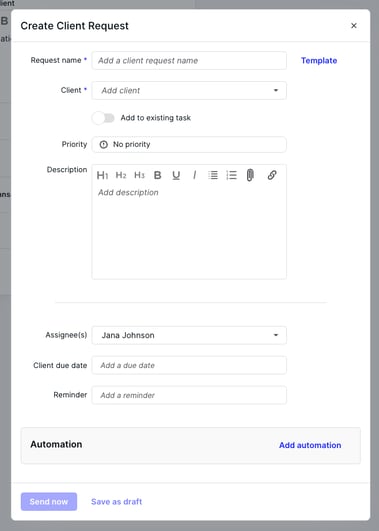 Similar to previously released workflow automation, users can now select conditions that trigger specific actions and apply those to their client requests.
Why it matters:
The ability to set automation rules on your client requests can eliminate some of the small steps you need to take to accomplish these tasks, it can also empower you to set reminders, update statuses, and more when certain actions are taken. With this added assistance, it can help you communicate and gather information from your clients faster.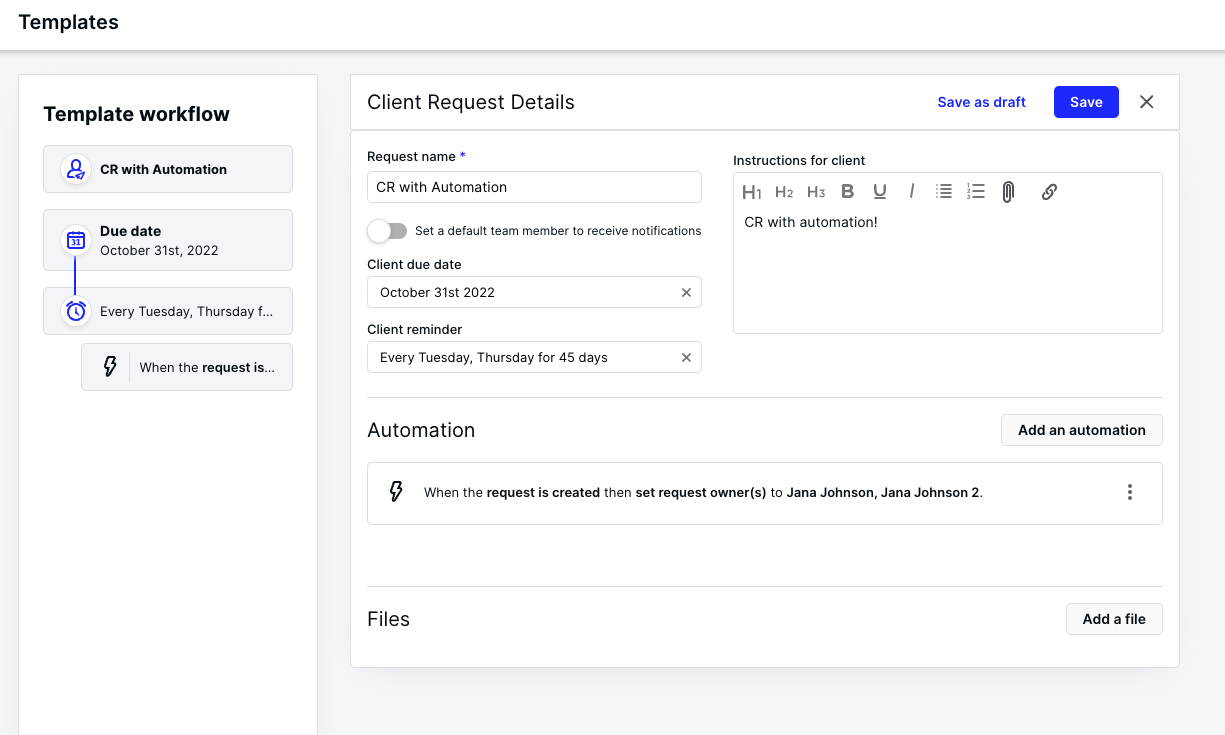 Also save even more time when you can apply these automation rules inside of a template or apply them to multiple client requests that you're sending out in one bulk action.
Where to find it:
Available in both Canopy mobile apps with the Workflow Module.
Get started:
To learn more, read about step-by-step instructions in these knowledge based articles:
Add Client Request Templates to Task Templates
Send Drafted Client Requests in Bulk