Experience
Canopy AI

Harness the power of AI with Canopy Practice Management and transform the way your firm works.
Start with just bullet points and AI will quickly generate concise, client-friendly messages every time.




Our ChatGPT integration can draft, rephrase, and spell-check for you.

AI features are included as part of Canopy's Client Management module.
Get a custom demo today and see how AI will upgrade your firm.
AI won't replace accountants. Accountants that use AI will.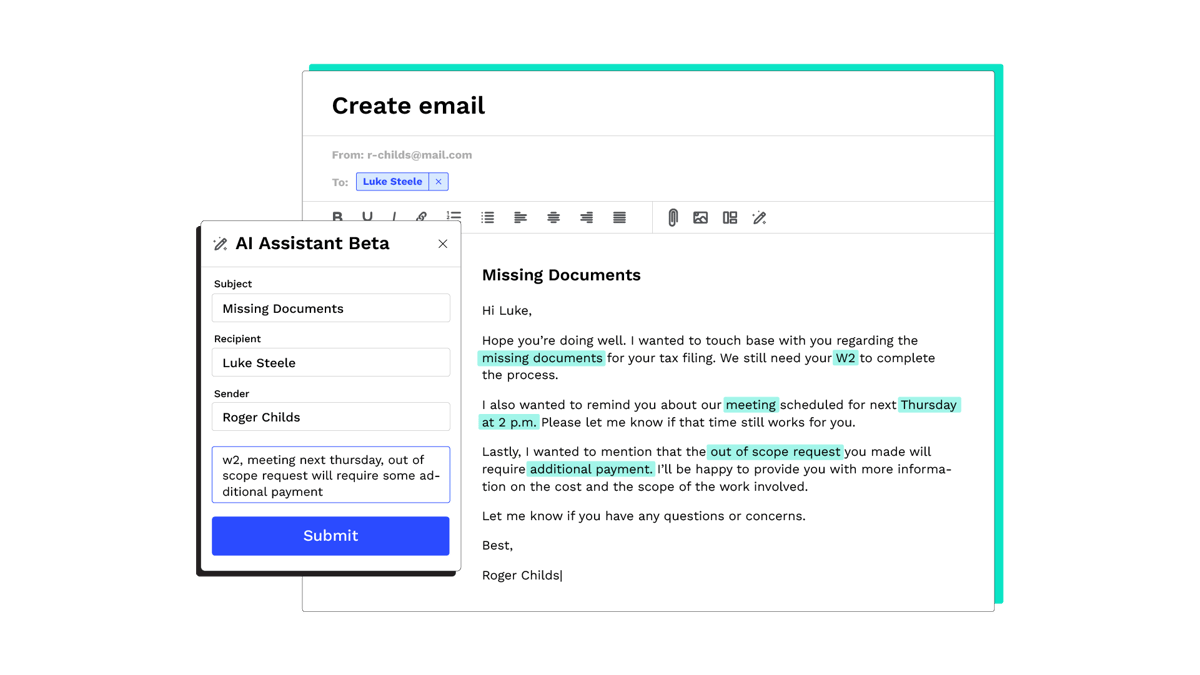 Let AI do the work for you.