Canopy Customer Referral Program
Refer your friends. Get paid.
Not yet a Canopy customer? Join our affiliate program.
How do I join the customer referral program?
Log in to the Canopy platform



Navigate to your profile

Choose Make a referral



A box will pop up with your newly created referral link





You're now part of the referral program!



Start sharing your personalized link with your friends



If your friends sign up, then you get paid $$$
What will my friends see when I share my link?
Your friends will be redirected to a form like the one below



They can then sign up for a demo with a product specialist



The form will automatically give you credit for the demo and if they become a customer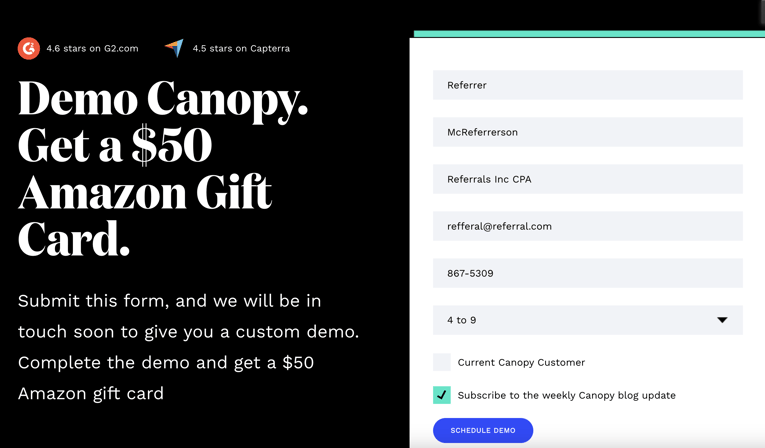 How will I be notified if my friend becomes a customer?
We'll send you an email with instructions on how to claim your reward.