Working from home can be a bumpy transition when you're used to collaborating with team members and clients in the office every day. However, by following some best practices, you can make your remote work experience more effective and enjoyable. Recently, we shared seven tips for accountants working from home on social media. In case you missed them, we've rounded them up here.
Make your work space ergonomic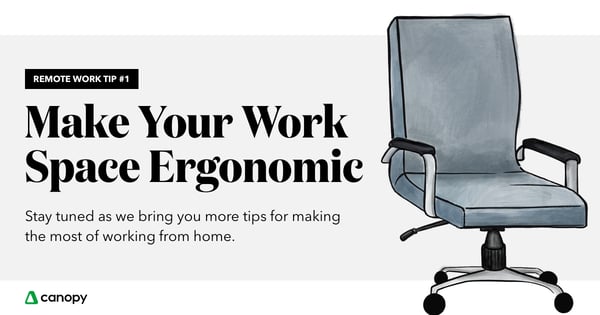 The first step to working from home successfully is setting up an ergonomic work space (the couch doesn't cut it). This article from Posture People offers tons of great tips for making the most of your remote setup for both your back and your productivity.
Touch base with your team daily

Good communication becomes even more important when you work from home. Whatever method you prefer (email, messaging, phone calls, etc.), be sure to stick to a regular routine of keeping everyone on the same page. You may consider scheduling a 30-minute sync up each morning.
Bonus: Hearing from your coworkers on a daily basis also helps combat feelings of isolation.
Utilize cloud-based tools made for accountants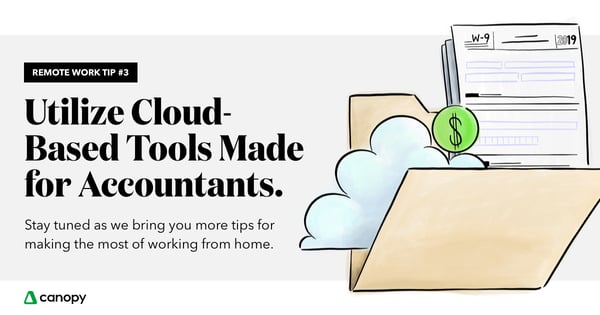 Cloud-based tools specifically made for accountants, such as Canopy, make working remotely so much easier. Your whole team has access to all the information they need from anywhere they have internet. Plus, since every feature from project management to the client portal was made with accountants in mind, you won't have to invest in a bunch of other software with limited functionality. Why use half a dozen tools when you could use one?
Exchange documents with your clients through a client portal
By using a client portal, you can securely exchange documents and information with your client without setting an in-person appointment—a convenient experience you'll both enjoy.
Need two more reasons to start using a client portal? Find them here.
Make the most of phone and video conferencing tools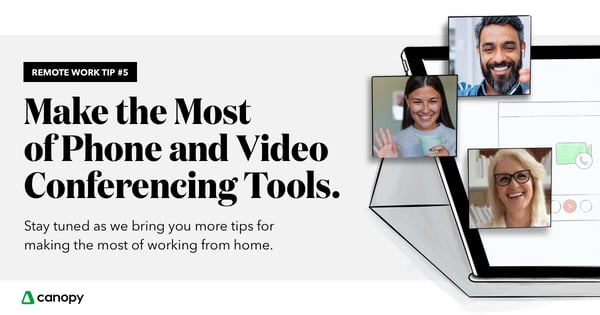 Phone and video conferencing tools make having effective, remote meetings possible. Some of our favorite tools are Slack, Google Hangouts, and Zoom. If you haven't started using video conferencing tools for meetings, this is one of the first things you can do to make working from home more effective and collaborative.
Take breaks away from your workspace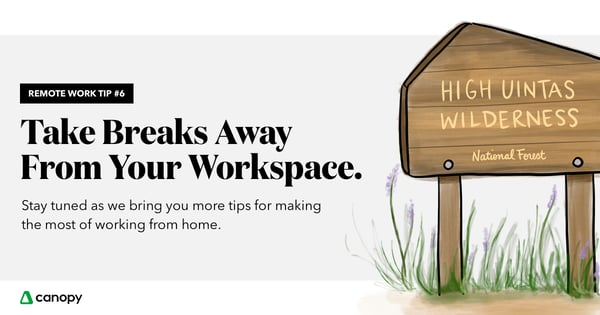 Taking breaks away from your screen is good for your brain, eyes, and mood. It may be difficult to find the time during tax season, but it's important! Whether you make some coffee, take a hike, or call a friend, be sure to schedule some time for yourself during the day.
Need more ideas for taking breaks and lowering stress? Check out this blog post.
Overcommunicate with your team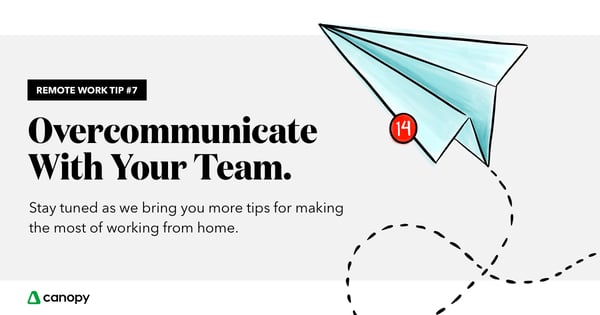 Going along with touching base with your team daily, when working remotely, it's better to overcommunicate with your team than not communicate enough. Making the extra effort to loop team members in on projects will ensure you don't miss a beat for your clients.
Looking for more information about running your firm remotely? Check out our virtual tax practice ebook series.