Lehi, UT – January 17, 2019 - Canopy, the leading cloud-based practice management platform for tax and accounting professionals, today announced the opening of its new headquarters in Lehi, Utah. With the recent support of Utah's Governor's Office of Economic Development (GOED), Canopy's new office drastically increases the company's footprint in the region, even as it continues an aggressive plan to double its workforce over the next four years.
"Moving into our new space is further validation of our product, people and potential," commented Kurt Avarell, founder and CEO, Canopy. "The increased demand we are seeing in the industry is a direct result of every person's commitment and dedication to making tax and accounting work beautiful and simple. Our expansion signals both our continued focus to grow and invest in Utah as well as our plans to introduce new, high-impact solutions to the tax and accounting market."
Canopy will occupy three of the five floors within the newly built corporate space at 4100 North Chapel Ridge Road, totaling nearly 80,000 square feet and housing the company's growing workforce. In addition, the new space boasts an entire floor dedicated to engineering and product development. The space was custom designed by Canopy's executive team to foster team collaboration, autonomy, creativity and efficiency. Bonus building features for all employees include pickleball and basketball courts, gym, library, stocked kitchens, BBQ grills and a smoker for the BBQ enthusiasts, and maternity/paternity rooms with a crib, rocker, fridge and blackout shades support Canopy's family-first culture.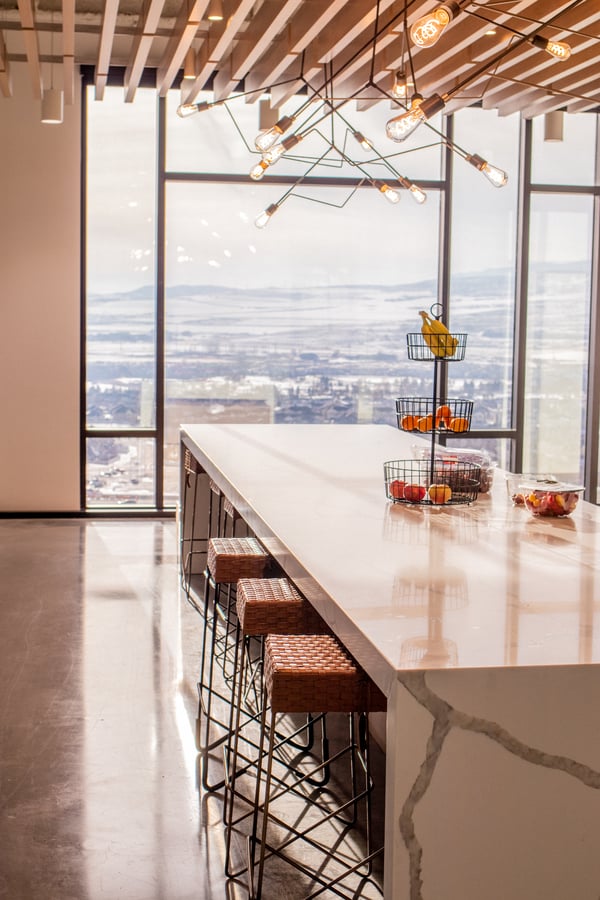 "We celebrate the opening of Canopy's headquarters in Silicon Slopes," said Val Hale, executive director of the Governor's Office of Economic Development. "Canopy is a homegrown company that is committed to innovation. We are excited to see their growth in the state and applaud their continued success."
Canopy continues to disrupt the $100B+ tax software and services market from Silicon Slopes with the release of practice management solutions; Tax Prep, Notices, CPE Platform. In addition, this upcoming move comes on the heels of numerous milestones including:
$72M in funding from leading VC firms including; Wells Fargo Strategic Capital, Pelion Ventures and Nyca
Over 18,000 tax and accounting professionals now use Canopy
Awards and recognition including: CBE Insights' Fintech 250; Utah Business' Fast 50 and Emerging 8 list; Glassdoor & Battery Ventures "Top 3 Highest Rated Private Cloud Companies to Work For"; and Accounting Today's 2018 Top Product in Tax for Canopy's Transcript Tool
Honors for Kurt Avarell including 2018 Glassdoor Employees' Choice Award for the Top CEO, in which Kurt ranked 6th for U.S. CEOs of SMBs nationwide and CPA Practice Advisor's 20 under 40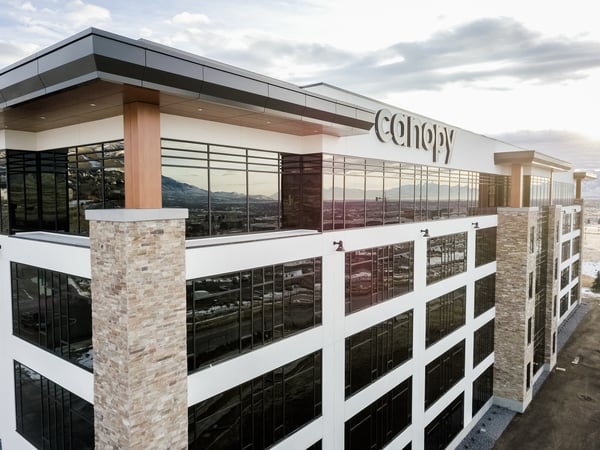 About Canopy
Canopy provides professional tax and practice management software to accounting firms. The modern, cloud-based software cuts out tax practice busywork, improves the client experience, and brings all the different tools a tax practitioner needs under one roof. Canopy was founded by Kurt Avarell, who walked away from his career as a Wall Street tax attorney to launch Canopy from his basement in 2014.
Learn more at getcanopy.com and @CanopyTax.
###
Media Contact
Jenny Olson
mPR, Inc. for Canopy
310-773-2568 direct
jenny@mpublicrelations.com