As we all know by now, having a website for your business is a necessity. According to research, 70-80% of consumers research a company online before visiting the website or making a purchase. You most likely have a website for your accounting firm, but is it the best it can be? First impressions count and that goes for your website as well. Nearly 40% of users judge a business based off a first glance look at their website—if they aren't impressed, it could be driving users away from your site and straight to competitors.
An effective website is one that meets a user's expectations, allowing them to get what they need in the simplest and most enjoyable way. Here are five simple changes you can make to your website to ensure it is ready to bring in the clients your business deserves.
Improve your page load speed
Nothing says "don't even bother" like a painfully slow loading web page. If a potential customer clicks through to your site and has to wait longer than a few seconds for it to load, most will give up and move on to another site. It can also leave an impression that your business is unprofessional. In fact, nearly 40% of individuals will stop engaging with a website after it takes longer than 2-3 seconds to load, research shows.
So, it's fair to say that speeding up slow loading pages should be your top priority.
Each of your web pages should contain less than 1MB of data (some have up to 2MB but tend to be in the retail sector). Apart from keeping your page data low by minifying your code and compressing any images and other media you use, the simplest way to speed up your site is to move to a new web host with better infrastructure.
Whether you find the best free web host for your business or upgrade to a paid plan, the important thing is that you have enough bandwidth and disc space allowance for the amount of data and traffic on your site.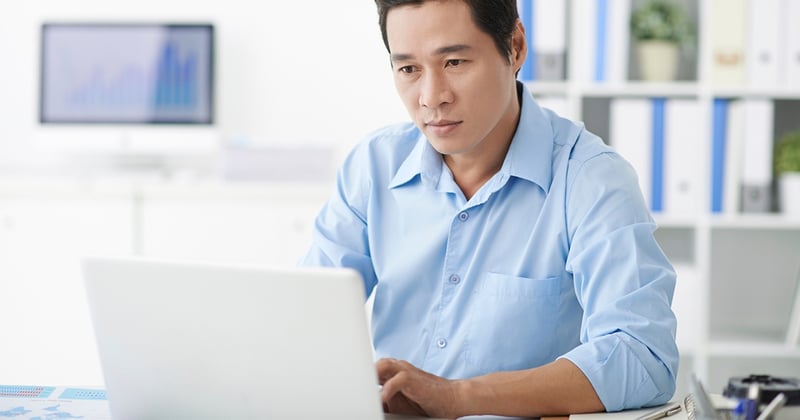 Appeal to a specific audience
Clients feel more comfortable interacting with companies that have a well-defined brand and target audience. It helps them decide who is right for them and who is not. Having a very generalist website that is meant to appeal to everyone can actually end up putting a lot of people off or bringing in clients you don't really want to work with. If you need help defining your niche market, check out our blog post here.
As an accountant, people want to know that you've dealt with businesses similar to theirs, whether that's freelancers, sole traders, or large companies. So, it's worth taking a look at your landing pages, imagining you're your ideal customer and asking yourself "does this website appeal to me?"
Sending out the right messages can be as simple as amending your existing copy to specify your ideal audience and, while you're editing your content, make sure the tone and style, i.e. the vocabulary used, sentence length and narrative voice (1st person, 2nd person, etc.) are consistent throughout your pages. All of which are features of a strong brand identity.
Humanize your content
While we're on the subject of content, let's talk about brand humanization. Too many small businesses and sole-traders make the mistake of sanitizing their image to seem more corporate, professional and essentially, less human. This is a big mistake.
Studies show that people lack trust in large brands. Their reason? Because people see them as faceless entities that don't care about them. Ask yourself, is this a look you want to emulate?
As an accountant, you'll be in personal contact with your clients and they will value your personality and personal history as much as your qualifications. We all prefer to work with people we like or, at least, can communicate with easily.
So, replace your dry, CV-based "About" page with some more human content and include a high-resolution picture of yourself that expresses who you are as a person and not just as an accountant.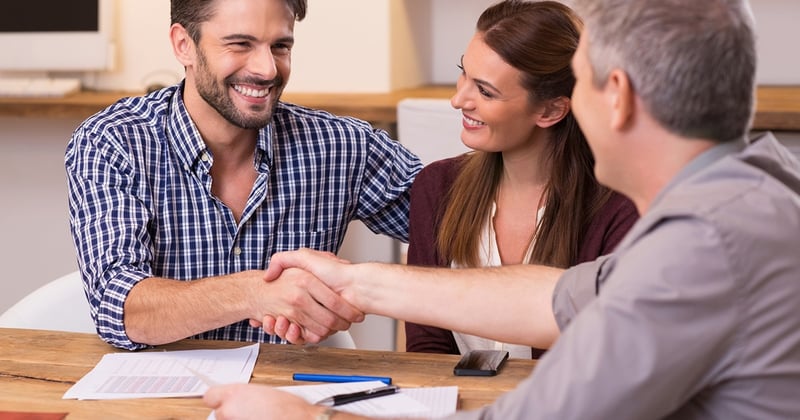 Add call-to-actions
Do you know what the best way to get someone to do something is? Ask them! Web pages with well-defined CTAs (or, call-to-actions) generate vastly more leads than those without them.
A CTA is just a way of informing site visitors of what actions they can take next and nudging them towards the ones you would prefer, i.e. "Request a quote," "Share your content" or "Refer a friend."
The key is to be effective, but not aggressive. Pop-ups that take up the entire page with a large "buy now" message on them will not do you any favors. Instead, end each web pag with an appropriate and relevant CTA. If you want to use popups, time them to appear as a person starts to scroll the page or is at least half way down.
Follow the 'mobile-first' principle
This tip is placed last because, strictly speaking, it isn't very simple. Depending on the platform your website is built on, you might have to start from scratch. But the payoff will almost certainly be worth it.
Search engines increasingly prioritize mobile-friendly websites in their search results. In coming years, this emphasis will strengthen and websites that are built specifically for mobile searchers will outrank their desktop-based competitors.
It makes sense when you consider that, worldwide, more than 60% of all internet searches are now conducted on mobile phones. For those of us with a business presence online, this means moving to a website template or theme that is specifically made for mobile phones, yet still performs well on a desktop or tablet.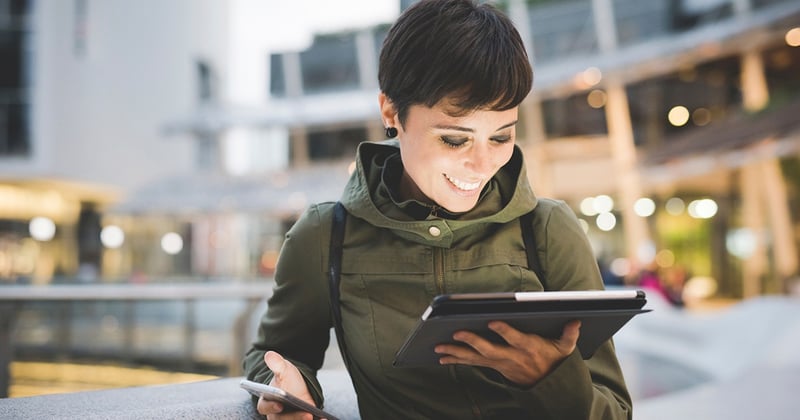 The takeaway…
Most professionals are overworked and the last thing we want is to add to a never-ending to-do list. But, by making a plan with achievable goals day by day to make some simple changes to your website, you improve your chances in the long run by attracting the clients that you want and deserve. Making a tangible difference can be as simple as:
Finding a better web host
Targeting the clients you actually want
Showing people who you are as a person
Using targeted CTAs
And prioritizing your website's visibility on mobiles
How do you plan to make your website even better? Let us know in the comments below.
---
Canopy is a one-stop-shop for all of your accounting firm's needs. Sign up free to see how our full suite of services can help you today.