The final countdown is on! Next week is the historic AccountingWEB Live Summit and Canopy is proud to be a sponsor of this event in San Diego, CA. Will you be there? It's an event you don't want to miss. The summit starts on May 9 and you can still register here. There will be a lot of opportunities to learn something new, including two events where two Canopy leaders will be sharing their expertise.
How to leverage cloud-based practice management software
Listen to Canopy's very own Michael Salmon break down exactly what practice management really is and how a cloud-based solution can simplify your accounting firm's processes. Check it out on May 10 at 8 a.m. in Theater 2.
Why automation is the future of accounting
After you learn all about practice management software, stop by Theater 3 at 2:35 p.m. to hear Canopy's Chief Product Officer Larry Furr on an expert panel talking all about automation. He'll be speaking alongside Nayo Carter-Gray from 1st Step Accounting; Rachel Fisch from High Rock Accounting; Michelle Vilms from Vilms Consulting, LLC; Blake Oliver from Earmark; and Marianne Fisher from Avalara.
The panel will discuss tech trends impacting automation, best practices for automation and what not to do when you implement automation technology into your accounting firm. One CPE credit is available for attending.
Visit us at our booth!
Stop by Canopy's booth #29 and say hi! At our booth, you'll have the chance to get some cool pop culture accountant playing cards. Check out how awesome they are: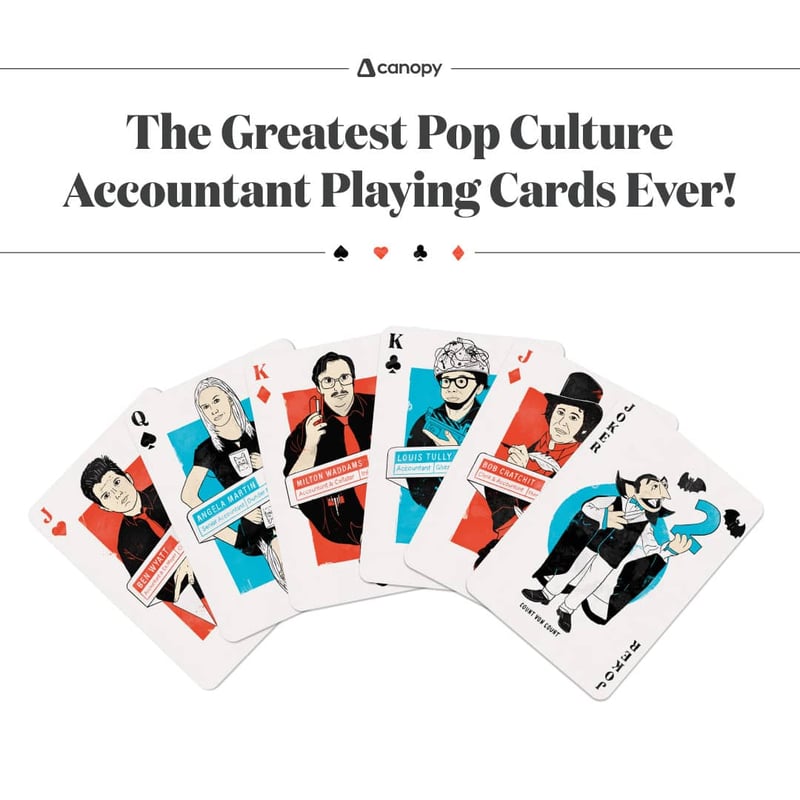 We hope to see you there! Looking for more trade shows? Check out this list of the top accounting trade shows this year. Let us know in the comments below what trade shows you plan to attend in 2022.
Canopy is a one-stop-shop for all of your accounting firm's needs. Sign up for free to see how our full suite of services can help you today.