October is coming — the spookiest time of the year...especially for accountants, considering Oct. 15 is a pretty scary day. So let's turn our focus on the more fun parts of the month: Halloween activities! We already gave you advice on some fun accounting-themed Halloween costumes, but now it's time to share our wisdom about another important October activity...pumpkin carving!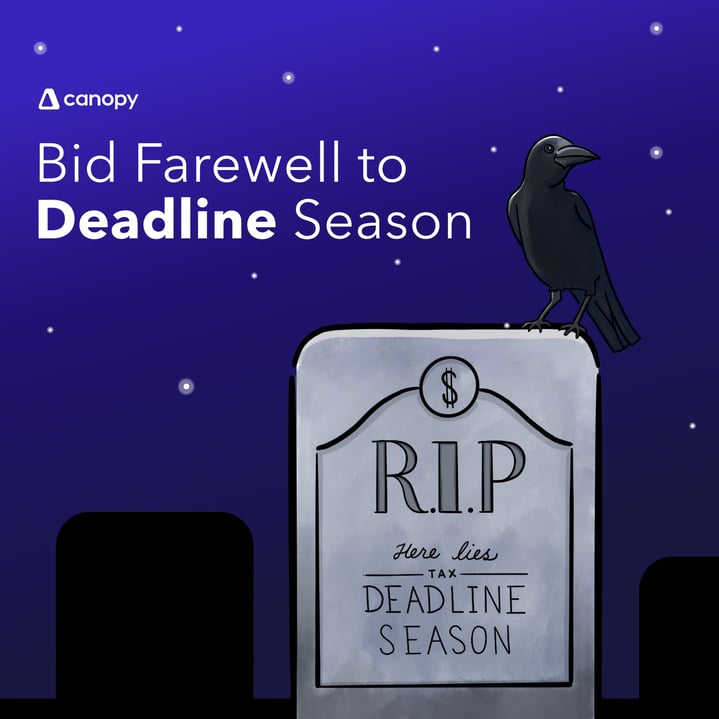 Seasonal activities make work fun
Hosting seasonal activities and events for your office helps boost morale, encourage camaraderie, and bring a little spice to everyone's work day. Pumpkin spice, that is! It's also an easy way to build up your company culture and make work more fun. Feeling a little intimidated at the thought of planning an event for your employees? Don't worry! We've got our experts here to help you.
Company activities are a great way to bring excitement within the work week. In the times of a hybrid work environment, small activities like this are a great way to bridge the gap between in-office and remote employees while creating a sense of community.
For example, in November, we have a food drive planned to help give back to our local community and promote service across the company.
We always strive to do things that fit the daily schedule of everyone and are on theme with that month's holidays or season. It's important to make these opportunities easy for employees, so no one feels like they need to go out of their way to participate."
Don't over-complicate it
It doesn't need to be elaborate to be fun, either. For the pumpkin carving contest, employees are simply sending photos of their decorated pumpkins in Slack to enter the contest. This way, remote and in-office employees can easily participate in this fun contest. It's easy, simple and fun! Plus, to encourage participation, there's a cash prize and trophy for the best pumpkin. The winner will be crowned the pumpking (get it?) and get bragging rights as well.
Creating outlets where employees can be creative can oftentimes be very beneficial and therapeutic. With a little friendly competition not hurting anyone, these little activities like pumpkin carving can create a buzz in the workplace and boost morale.
Plus, it's a great way to encourage bonding across different teams. You promote unity across teams when you host company-wide activities and provide opportunities for everyone to get to know one another—no matter what team you work on.
The work environment has been changed forever and we must find new ways to maintain engagement throughout the workplace. Finding that activities with a little competition gain the most traction, we have used things like incentives to further encourage our employees to participate.
Promote your event
Once you decide on what activity you want to offer for your employees, you better make sure you're advertising it so everyone knows how they can participate! We send out a calendar with all of that month's activities and send out weekly messages in Slack with more details and information on how everyone can join in on the fun.
If people want to, they can also bring their prized pumpkins into the office to show off. Who doesn't love a little Halloween decorating!?
Now that we've convinced you to host a friendly contest among employees, you're probably looking for some creative carving ideas to win the competition! We've got you covered there too. Check out these fun accounting-themed pumpkin carving ideas below.
Pumpkin carving ideas
Dollar Sign: It's simple, but that's what makes it great.
Calculator: Who wouldn't love a calculator on a pumpkin!?
Your company logo: Depending on how complicated your firm's logo is, this could be either a really good idea or a really bad idea. Incorporating company pride on your pumpkin in some way is a fun idea.
Ghost: A.k.a. those clients who never seem to return your calls or emails.
Taxes: Just write the word taxes on your pumpkin...that will be scary enough to will freak some people out. We promise.
1040 form:

A 1040 form, but make it festive and put it on a pumpkin.
You don't have to do an accounting-themed pumpkin. Pick any idea you like and go for it! Is your office planning on holding a friendly pumpkin-carving contest, or desk-decorating contest, or any fun seasonal competition?! Let us know in the comments below.
Canopy is a one-stop-shop for all of your accounting firm's needs. Sign up free to see how our full suite of services can help you today.