We've given you Halloween costume ideas and now you've come to us for another equally important fashion decision: an ugly Christmas sweater for any accountants in your life, including yourself. If your office is throwing a holiday work party (which, you totally should—it's a great way to boost morale) then you're going to need an outfit that will wow your colleagues and say "I'm an accountant, I'm festive, and I'm here to have fun!" That's where accounting-themed ugly Christmas sweaters come in—here is our list of top 10 ugly Christmas sweaters for accountants.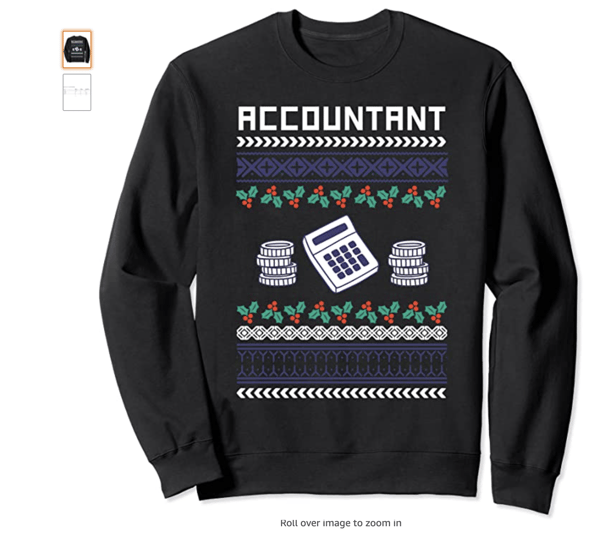 Starting us out at #10 on the list is the simple, but elegant, "Accountant" sweater. It pretty much says everything that needs to be said, without being too flashy—something that could be the perfect match for any accountant in your life. With some coins and a calculator rounding out the sweater, we think it's a pretty good choice. But, if you're looking for a little more in your Christmas party outfit, we suggest you keep reading.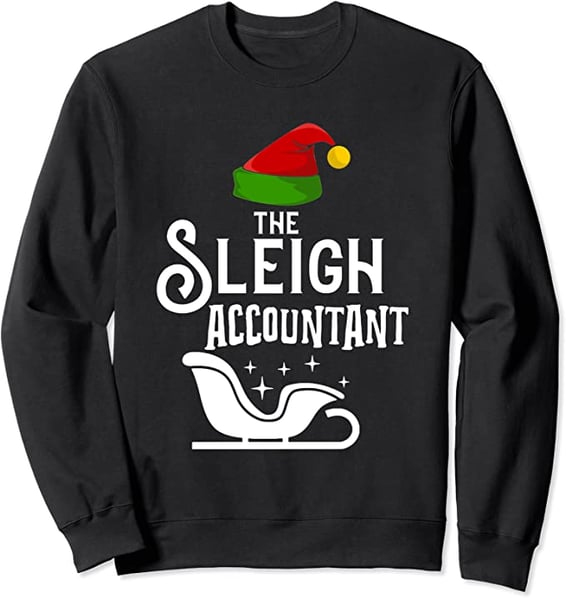 Definition of slay [ sley ]
1: Slay is slang meaning to be the best, or "killing it." Saying someone is "slaying it" or is "slay" shows admiration and respect, a term typically used in pop culture and on social media.
Now that we know what the slang word "slay" means, you'll understand the play-on-words going on in this Christmas sweater. Are you an accountant who has worked hard this year and has generally exceeded expectations? If so, then you have slayed it!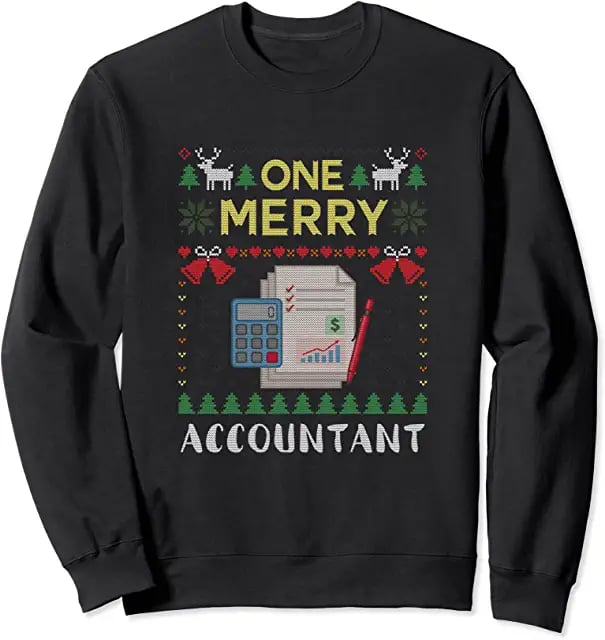 This tasteful choice shows you have plenty of holiday spirit even though you are an accountant. Who says accountants can't be merry, jolly and festive?!
If any of your coworkers, friends or family have any doubts about your place on the nice list, just wear this sweater and prove once and for all you are on the nice list and instantly stop anyone speculating otherwise.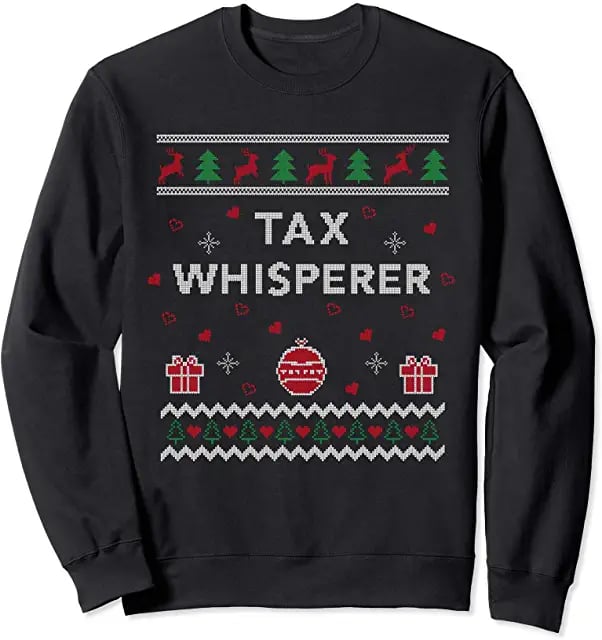 Do you specialize in taxes? Are you pretty good at it? Could one accurately call you a "tax whisperer?" If you answered yes to any of these questions you qualify for this ugly Christmas sweater. Contact your nearest store for more details.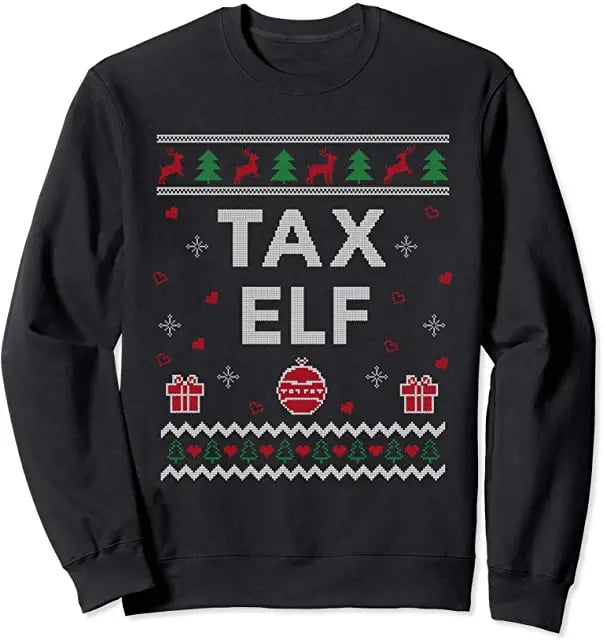 Again, this is another choice for any tax accountants out there trying to merge their tax identity with their Christmas spirit.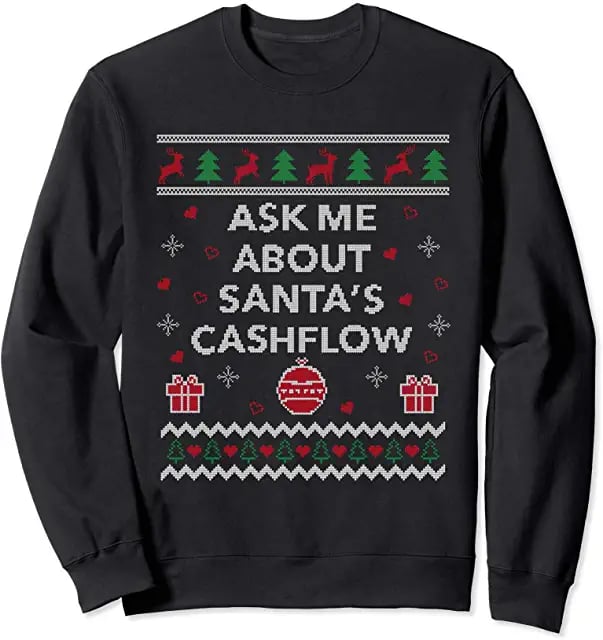 Not only does this sweater imply that you are Santa's personal accountant, but it also makes you look super cool and accountant-y. A great choice for anyone who has always dreamed of moving to the North Pole and taking care of the Claus family's personal finances.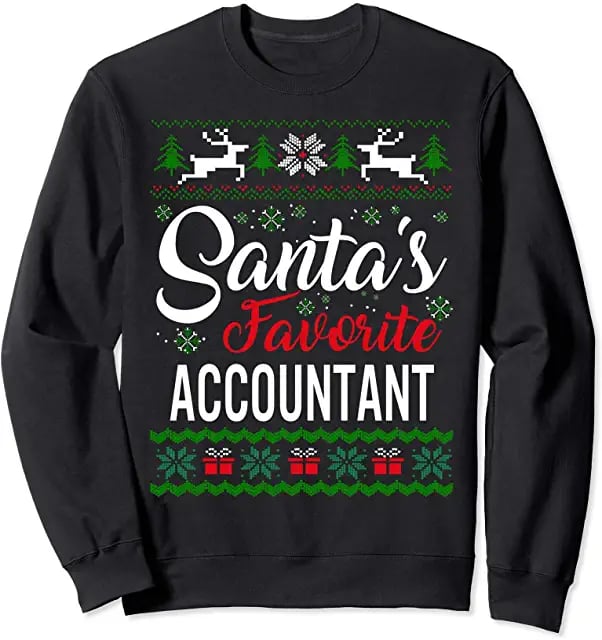 Now, if you're looking to cause a lively office debate among your fellow accountants, this is the perfect choice. Ranking at #3 on our list is the "Santa's Favorite Accountant" sweater. There are a few different options for this one. One version simply dons the words "Santa's Favorite Accountant" with a Santa hat on top. Another version includes a dabbing Santa Claus and some festive Christmas trees in the background. It's really up to you which version best fits your personality, but if you're looking to solidify your place as the big man's favorite, this sweater is the way to go.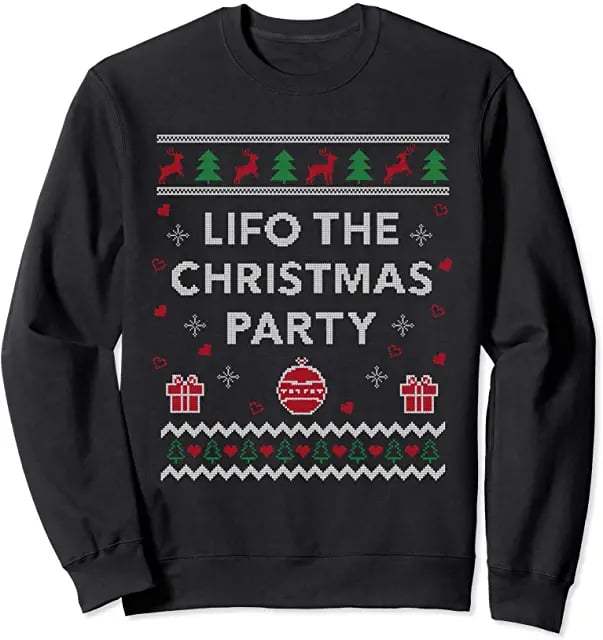 Who doesn't love a good 'ol fashioned play on words?! This sweater finally proves that yes, accountants can be fun at parties and even the life of said party. But the real question is, will you be the last in, first out at the party?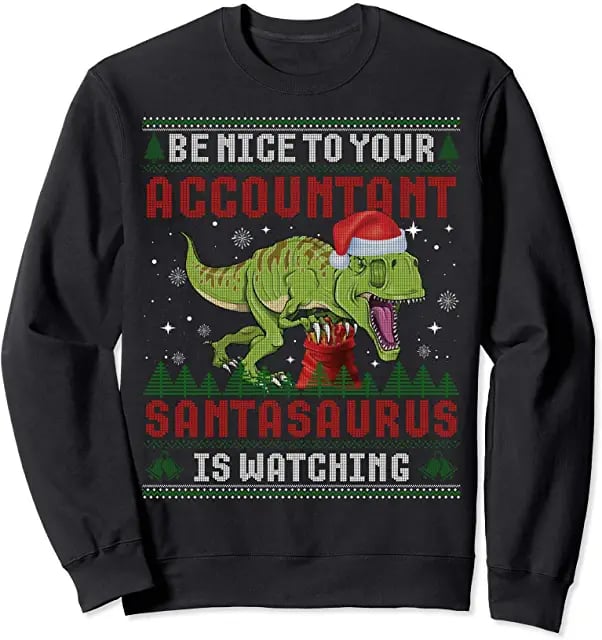 Coming in at #1 on our list is the amazing "Santasaurus" sweater, that says what everyone is too afraid to say: Be nice to your accountant, Santasaurus is watching. Now, what is a Santasaurus, you're asking? Well I'm glad you asked. It's like if Santa was a Tyrannosaurus Rex. A pretty simple concept and one that holds more incentive for good behavior than regular Santa Claus. With regular Santa, if you're not nice to your accountant, all he'll do is put you on the naughty list. Big whoop, you get coal instead of a present. But Santasaurus is much more intense. If you cross this Santa-dino hybrid, you're getting eaten, end of discussion. This is the perfect sweater to wear around those difficult clients who you want to subtly encourage to be a bit nicer.

That brings us to the end of our list! Which sweater was your favorite? Let us know in the comments below.
Canopy is a one-stop-shop for all of your accounting firm's needs. Sign up free to see how our full suite of services can help you today.