For accountants, clients are the lifeblood of business. After all, without them there is no business. Firms that know this often make marketing and client acquisition a top priority and are willing to invest time and money into it. Though, for many firms, what often gets left behind is the equally important need to focus on client retention. After a client has been acquired, accountants should do all they can to build a trusting relationship and keep the client. Not only is it more work to continually find new clients, but it also proves to be much more expensive. In fact, it can be more than five times more expensive to acquire a new customer than it is to retain a current one.
So what is the secret to retaining your clients? The answer is simple: quality relationships that are built on mutual trust. Not only do your clients put their trust in you that you'll help them find the best outcome for their situation, but they also want to feel comfortable with you handling their financial information.
So how do you go about doing this? Here are our five best practices for building a trusting relationship with clients.
5 ways to build trust with clients
1. Be reliable
Let your clients know that they can count on you. Have your work done on time. Be thorough and accurate in all you do. Whether the tasks you work on are small or large, give them your top effort. If problems or complications arise, communicate them with your clients. You also should clearly convey that you are on top of the situation.

Overall, you want your clients to know that their work will be completed, and it will be completed well. Most clients are paying you, yes for your skills, but also for their own peace of mind.
2. Be transparent
Transparency is essential for building a trusting relationship with clients and begins with good communication. Be open with your clients. Have clear conversations early on to discuss and establish expectations. One thing to talk through is exactly how much you will charge and what services you will provide. Another thing to discuss is your security policies and how you will keep their information safe. Let them know what you have to offer and ask them how you can best satisfy their needs. Engagement letters can be helpful for this. In the engagement letter, you should outline expectations from both parties so that you're on the same page from the get-go.
Not sure how to draft an engagement letter? Check out our blog post about creating the perfect engagement letter in 7 steps.

Additionally, while you are communicating expectations, pricing, and policies to clients, avoid using fancy accounting jargon. Most people don't understand accounting technicalities and will appreciate it if you use vocabulary that makes sense to them. Strive to create an open, comfortable environment where questions and feedback are welcome.
3. Be proactive
Don't always wait for your clients to come to you. Reach out to them from time to time and let them know that they are in your thoughts. By maintaining regular contact, your clients will learn to trust your intentions and become more receptive to your advice. If they appreciate this effort, you can also take it a step farther and help your clients plan for the future.
One small way to be proactive about reaching out to clients is by sending them articles they may find useful. Another way is to suggest other services your firm offers that you know could genuinely help them. Be proactive about showing your clients that you want them to be successful.
4. Be available
Making time for your clients lets them know that you value them. This does not, however, mean you are expected to drop everything the moment they reach out to you. Be open and communicate that you have other clients and obligations but that you still want to be there for them. Establish appropriate methods of communication where your clients can reach out to you. You should both work together to decide how best to do this, whether it be via email, through a client portal, text message, on the phone, or face to face. When they contact you, respond to their questions, concerns, and requests in a timely manner.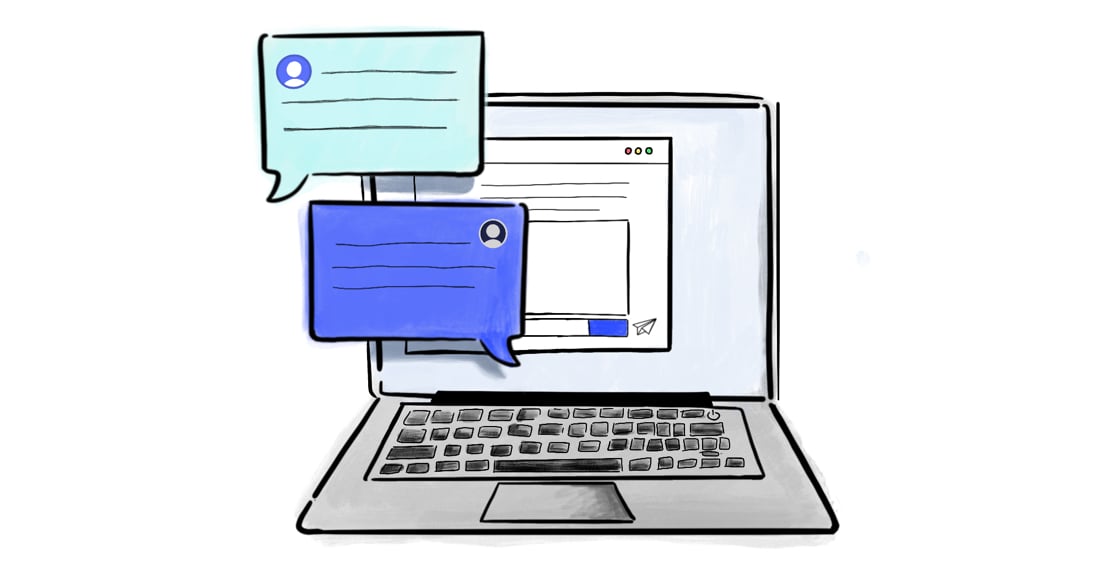 You could also let your clients know time frames in which you are more likely to be free and able to respond. As you demonstrate your repeated availability to them, they will begin to see you as a trusted advisor.
5. Be authentic
Strive to create real and genuine relationships when building trust with your clients. This is perhaps the most important of all our tips. Avoid fakeness and deceit in your firm because people can spot that a mile away. As an accounting professional, you must show your clients that you care for them, not just for their money. Take the time to get to know your clients. Learn who they are, their goals, family, hobbies, etc. Additionally, let them see more of who you are as a person and have genuine conversations about non-accounting related topics. Even as a professional service provider, it is important to periodically dedicate moments to connect with your clients on a human level.
Stephen R. Covey, author of The 7 Habits of Highly Effective People, said, "Contrary to what most people believe, trust is not some soft, illusive quality that you either have or you don't; rather, trust is a pragmatic, tangible, actionable asset that you can create."

As you implement these five best practices to build trust with your clients, you will see the relationships between you and your clients elevate. That will create a successful, trust-based firm that retains its customers and keeps them coming back year after year. Also, keep in mind that developing client relationships you already have will help generate future client relationships. The more referrals and good reviews you have, the more you will be seen as a reliable professional!
Improve your client's experience
Once you've implemented the best practices for building a trusting relationship with your clients, you can improve their experience with your firm even more by investing in a customer relationship management (CRM) software like Canopy. Not only will Canopy help you keep track of all your client information and keep it secure, but your clients will also have access to a client portal that makes collaboration even easier. They'll be able to sign engagement letters, share files, make payments, and more.
Learn more about how our accounting practice management software can add value to your firm!