How can accountants leverage practice management software to be more efficient? Three things. One, they can learn what accounting practice management software is and what it's capable of doing. And two, they can start using it.
That's it.
But what happened to number three?
We don't need it anymore. We said the words "practice management software," and even this blog article became more efficient.
The right practice management software could have the same effect on you.
So what exactly is accounting

practice management software

?
Practice management software is the OS you use to run your accounting practice. It's a single software that helps you manage the end-to-end aspects of your business—from storing documents to sending out notifications to client management.
And everything in between.
The best practice management software for accountants will make life easier by reducing the number of digital products that you buy, subscribe to, and attempt to use. And it should also integrate well with other tools.
Using a single practice management solution to take care of ten different tasks is obviously more efficient than using five different products to complete the same amount of work. But not all practice management software is created equal.
And there's the rub (to use an allusion to Shakespeare that makes us all feel smarter). Even if you're using the best practice management software, you still need to know how to leverage it.
Otherwise, you're like my friend who just bought a new Tesla and the only thing he knows how to use on the touchscreen is the map. Like, you know you can play video games on that thing, right? And change the sound of the horn? And have the different seats make fart sounds one at a time to implicate and embarrass your friends? (You didn't know it could do that?)
But we digress...
How to leverage a top practice management software like Canopy
To understand what a robust practice management software is capable of, let's look at an actual example: Canopy's Accounting Practice Management Suite, a series of modules that connects all of your practice's mission-critical functions and puts them in one place.
For Canopy, your practice management starts with something called Client Management. This is the key component, the franchise player, the big cheese of the entire thing.
A Client Management solution for accountants allows them to maintain a holistic view of everything that's happening with their clients—notes, files, workflows, projects, time & billing, payments, just to name a few.
Anyone on your team can input notes regarding a particular client, and that information will be securely saved to the cloud. .
Our Client Management software also offers a directory with filtering capabilities for performing bulk actions and sending out messages. And it equips your practice with a client portal where the people who are paying you money can complete a multitude of essential tasks themselves, like:
Uploading files
Paying invoices
More efficient through Document Management, Workflow, and Time & Billing
With Client Management in place, you can begin building out your practice management capabilities to fit your accounting firm, adding the components you need to wow your clients and grow your bottom line.
In the case of Canopy, you can tell by the title of each component what it does. But for maximum leveraging, you'll probably want to take a closer look. Otherwise, how do you know what they do?
The idea of document management has been around for a long time. Cavemen, for example, used to paint important documents right onto the walls of their caves. As long as a guard or two kept watch at the entrance, that information was safe—though it was hard to share or transport.
OK, that was a joke. In truth, Canopy's Document Management is about much, much more than simply storing and sharing information. Accountants use a document manager to send and receive fillable PDFs, annotate clients' records, combine multiple files into one (or even different types of files into one), and ensure their library of files and documents is regularly backed up.
If you're imagining Document Management as a safe or archive for saving important information, you kind of have the wrong metaphor. It's more like a heavily protected lab or base where important work gets done.
Key component #2:

Workflow
By this point in the article, you've checked your Robinhood stocks three times and your email twice. And yet you've still come back to learn about Workflow Management—or Canopy's version of it.
Well done. You're a scholar and a dedicated accountant, so let's keep going.
In Canopy's Accounting Practice Management suite, Workflow management refers to a plethora of tools, notifications, requests, and automated tasks that you can leverage to manage your firm more effectively. Workflow is how you track everything you and your team are working on—now and three days from now and even next quarter. It's how you stay on task, keep others on task, and get things done. In essence, it gives you firm-wide visibility into what your practice is up to.
If Client Management is the heart and soul of Canopy's Practice Management Suite, Workflow is the brain.
And then there's Time & Billing, which helps accounting firms track and budget time and keep a pulse on how the business is performing. With built-in timers, time budgets for tasks and subtasks, recurring and scheduled invoices, and reporting capabilities, Time & Billing is a useful resource for your firm. You can see insights into how quickly your staff is working, which client's work takes longer and how profitable your firm is.
Basically, it's an easy-to-use arm of your accounting practice management software that makes it simple for clients to pay the bills, for you to earn money and make informed decisions about how your practice is actually performing. Not bad, eh?
Streamline your workflow with practice management software
We'll end the same place we started: The right practice management software is like your new Tesla—sleek, fast, sexy, and ready to be leveraged.
If you don't think accounting practice management software is sexy, in your heart you're not a true accountant. That's OK, in my heart, I always dreamed of playing in the NBA.
True accountant or not, you still want to be as successful as possible, to keep the clients you have, and win new ones. With the right practice management software, you can do that!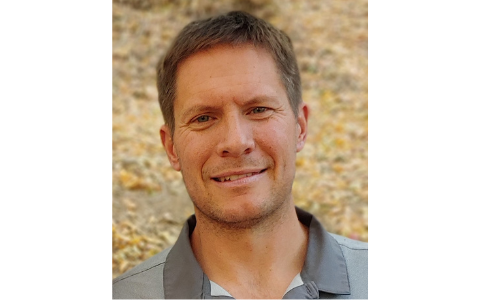 Dave Nielsen lives in Salt Lake City. He holds a PhD from the University of Cincinnati and writes regularly about business and healthcare.
READ MORE BY Dave