Canopy continuously looks for ways improve the workflow and efficiency of your tax practice. This is even more apparent with the recent release of a new Transcripts Google Chrome extension. With this new feature, we've made pulling transcripts more efficient and reliable.
Reliable logins to the IRS
One problem many tax professionals face when trying to pull transcripts is not being able to login to the IRS system. With the Canopy Transcripts extension, gaining access to the IRS e-Services will be a much more reliable process and you will be less prone to being blocked from the system.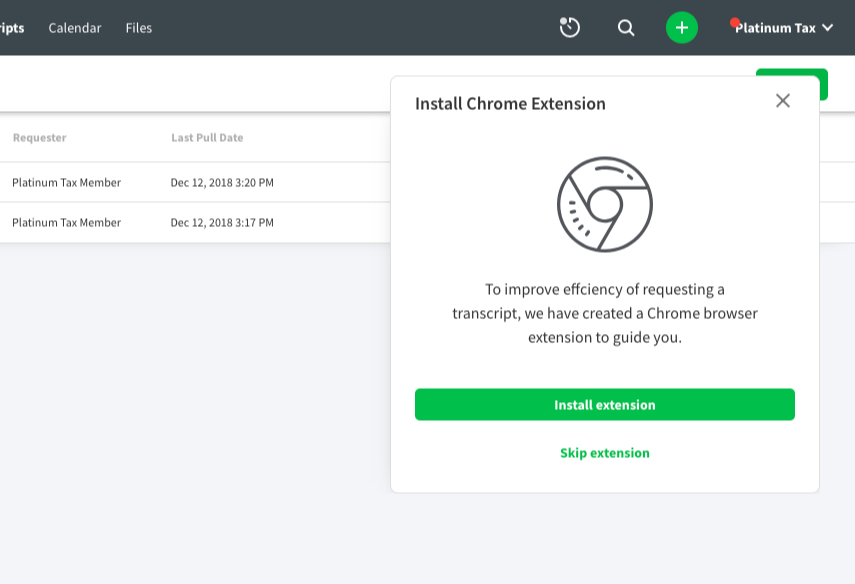 CAF number auto-population
With this new feature, entering your CAF number just got a whole lot easier. The CAF number of Canopy users will always pull from the Practitioner Profile. After entering your CAF for the first time, your information will be saved in your account settings so you will no longer need to re-enter your CAF number for future requests. Pulling transcripts will now be a much quicker process for you and your firm.
More compatible with the IRS
With the Transcripts extension, Canopy works to make your transcript request process as smooth and streamlined as possible. In addition to SMS text messages, the plug-in now lets you receive security codes through the IRS2Go app.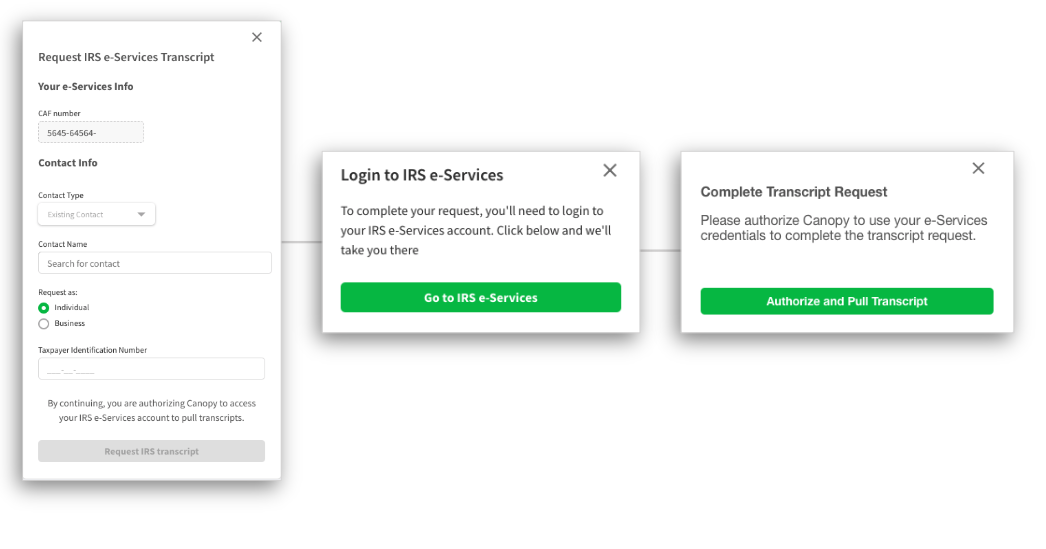 With so much to manage and do as a tax professional, Canopy's Transcripts tool and new Chrome extension now give you even greater capability to save time and make your practice more profitable. Check out the article "Adding the Transcripts Chrome Extension" from Canopy Support to learn more on how the new transcripts tool works.
Does this get you more interested in learning about Canopy's other features? Sign up for a free demo to talk with one of our specialists.