It's frustrating when seemingly simple things hold up work you're trying to get done. Like signatures. After all the hard work of putting together an Offer in Compromise or preparing a complicated 1120, you would think gathering a simple signature would be just that: simple. But every practitioner knows how much of an agonizing delay it can be to get that final touch. Luckily, it doesn't have to be that hard. With Canopy's new E-Signature tool, you can get signatures from a client across the country instantly.
Instant and Binding
With the combined help of E-Signature and the Client Portal, it's simple and fast to get the signatures you need to make your documents legally binding. Just add a signature and date section to any existing file—pdf, CSV, doc, and more are all easy to upload and delivered to your client to sign in moments.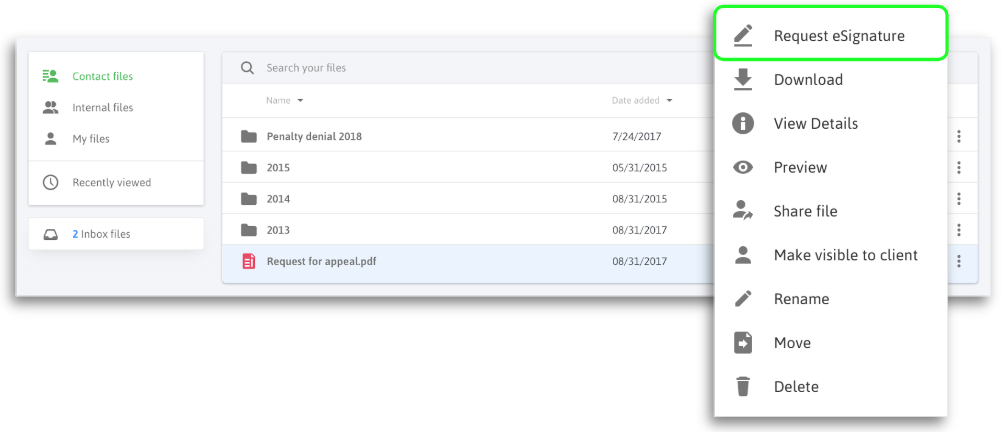 Secure and Trackable
Often the documents that need signing contain sensitive client information. With that in mind, Canopy has made it a priority to keep those documents secure with bank level SSL encryption. In addition, we've made it easy to see the status of each requested signature. Every request allows you to track client logins and signature timestamps so that you can know exactly when the document has been signed—or when you need to send a reminder.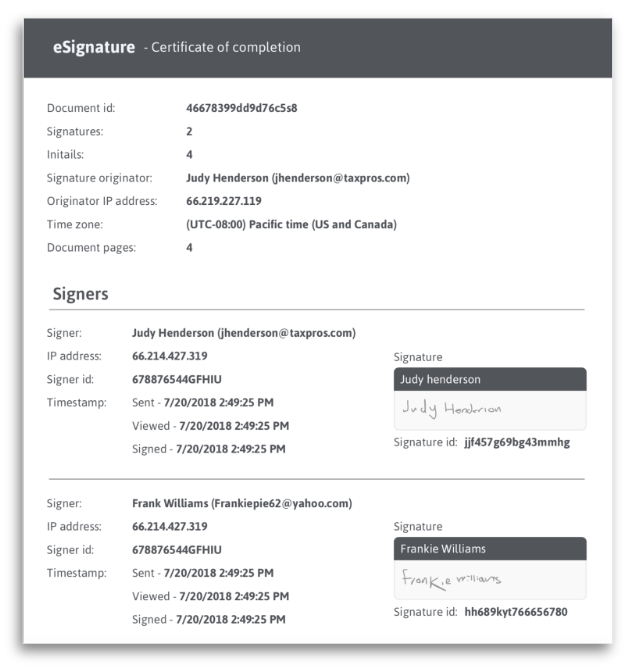 Ready to spend less time gathering signatures? Get a free demo and see how much time you could be saving.