It's almost time to stuff our faces with delicious food with family and friends this Thanksgiving...which means it's also almost time to shop for some major sales! We all know the accounting version of Black Friday this time of year happens in September and October. This is the season for gratitude and we're grateful those deadlines are in the rearview mirror. Now that it's time to sit back and enjoy the holiday season, take a look at our picks for the greatest Black Friday deals for accountants in 2021.
Black Friday for accountants
Smart watch
Smart watches are a great way to stay connected without having to pull out your phone and check every notification. You can see texts and other notifications come in on your watch. Now, if you're in a meeting and get a message, a quick glance at your wrist can let you know if it's worth your time or if you know you'll be okay to respond later. They're also beneficial for tracking exercise and staying in shape—something that can be difficult when working an office job.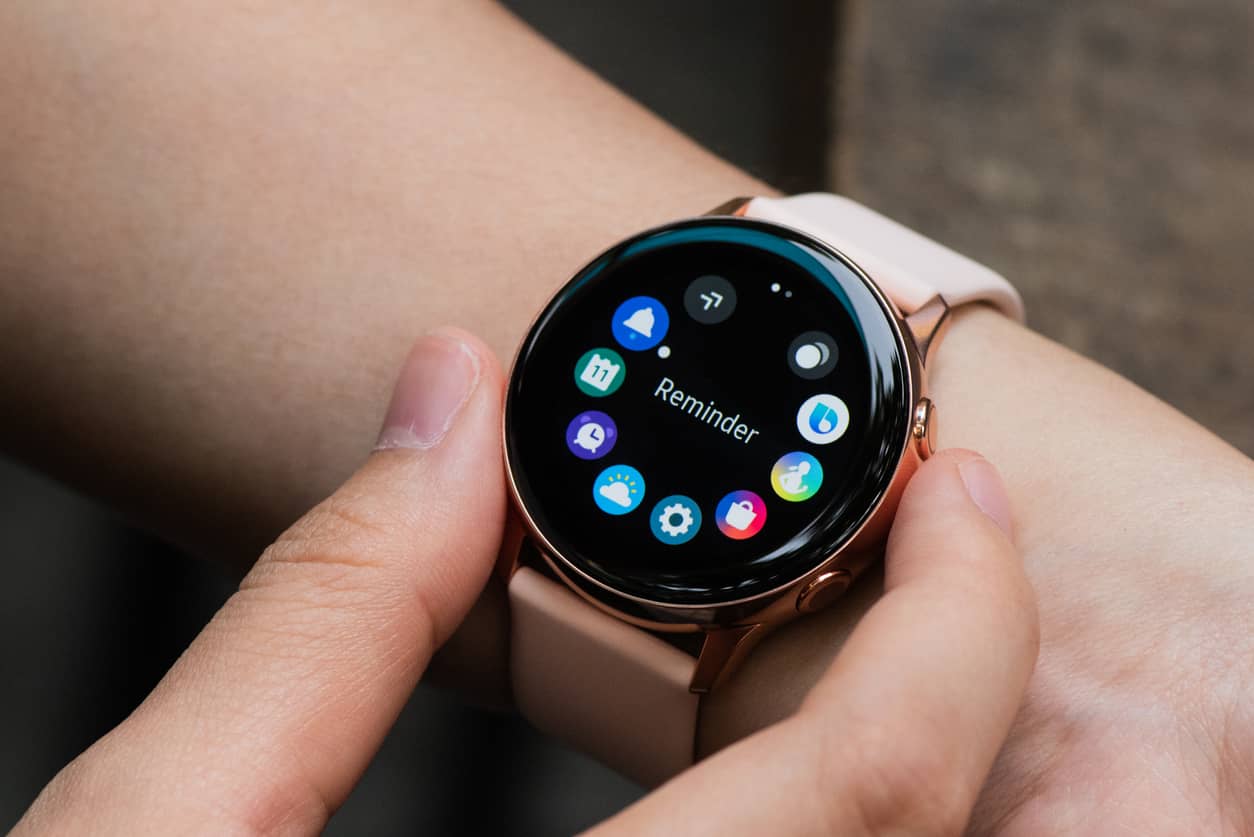 If you have an iPhone, you'll want to get an Apple Watch. This year, you can find the Series 3 watch at Walmart for just $109. Usually, the gadget is closer to $200.
If you're an android user, a Fitbit Versa 2 might be a good option for you. This Black Friday, you can find the watch for $119, which is originally for sale for $179. The Fitbit Charge 4 is also available at Walmart for $69, originally $129.
Find the Fitbit Charge 4 here.


Headphones
Everyone knows that in the modern workplace, headphones are a necessity. Whether it's for a remote meeting or to tune out your noisy office, they make work life a lot easier. Especially in the era of remote working, having a solid pair of headphones or earbuds is crucial. If you already have headphones (which, who doesn't at this point!?) you might want to consider investing in the next level of headphones: noise cancelling buds. If you want to really focus at work, noise cancelling headphones might be a great option for you. Now's the time to buy, since there are some good sales available this week.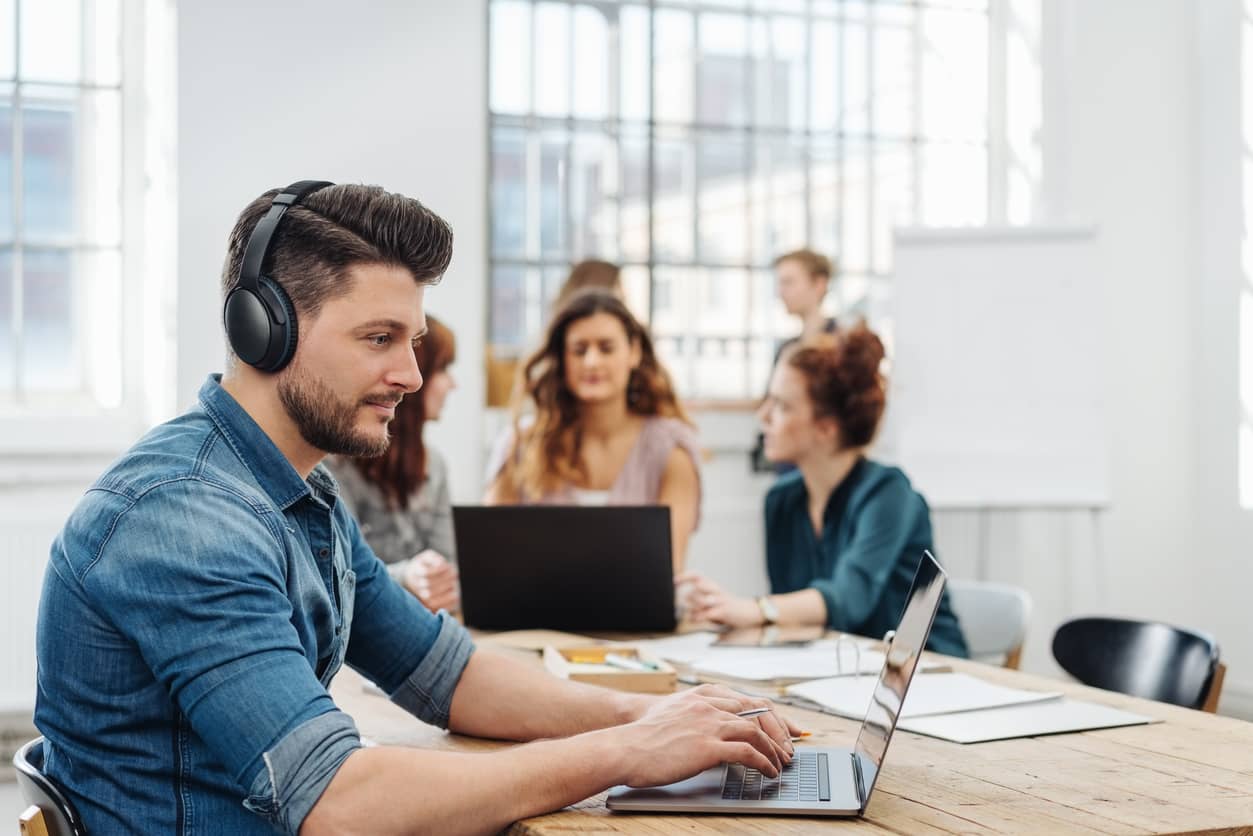 At Walmart, noise cancelling Beats Solo Pro Wireless Headphones are available for $99, a whole $50 less than their original price.
Apple AirPods Pro, which are also noise cancelling, are also on sale for $159, down from their nearly $200 original price tag.
If you're looking for a cheaper option, True Wireless noise cancelling earbuds might be for you. Typically sold at $49, this Black Friday they will be for sale for just $29.
Find the True Wireless earbuds here.


Keyboard and mouse
Having a wireless keyboard and mouse can drastically improve your workflow. Dealing with wires is something no one wants to do anymore. If you're in the market for a new keyboard and mouse, you can save $21 at Best Buy with the Microsoft wireless keyboard and mouse set for $29.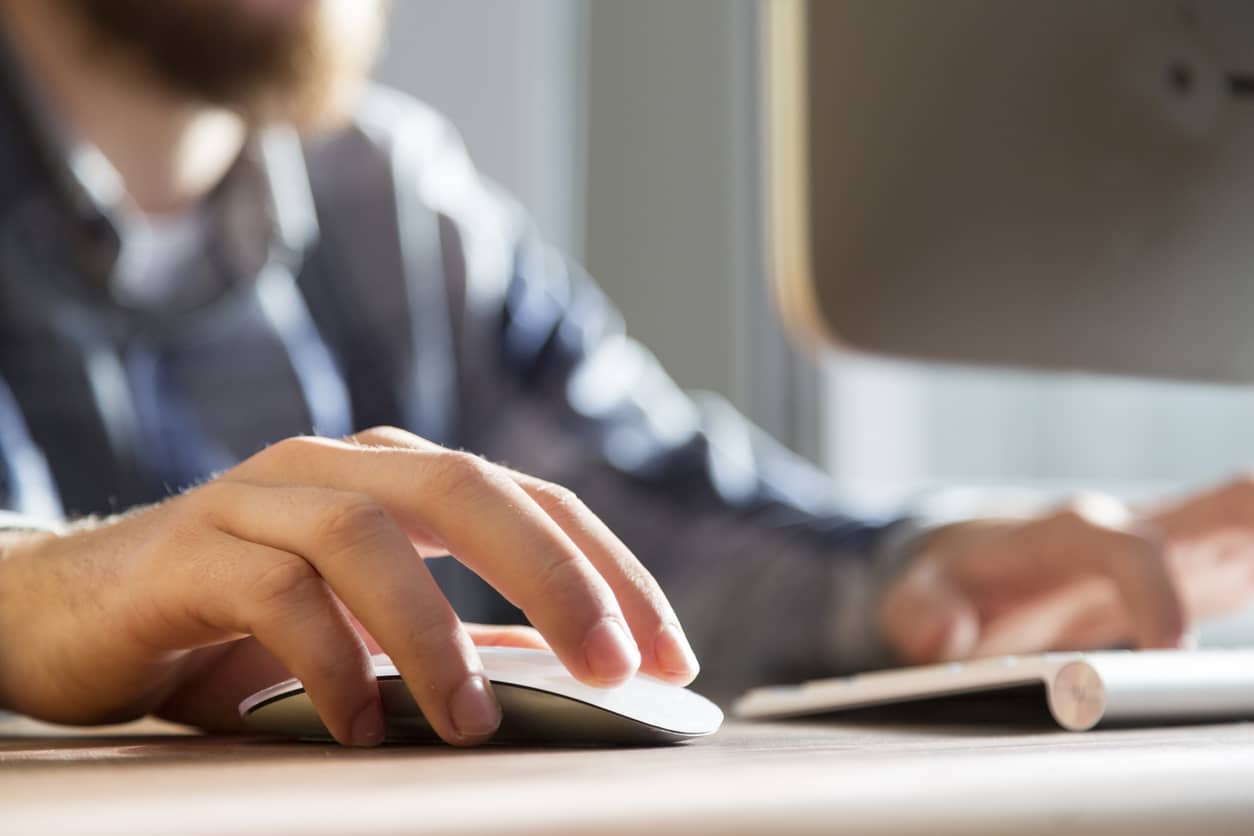 If you're looking to upgrade your entire desk set-up, this deal available at Walmart might be for you. The Razer four-piece bundle comes with a BlackShark V2 headset, DeathAdder Essential mouse, Cynosa Lite keyboard, and mouse pad all for just $79. We know this set is being marketed for gaming fanatics, but accountants still need a solid set up for their work as well. So, if you're looking for a new mouse, keyboard and headset (which are great for remote meetings) then this bundle is for you.
Find the Microsoft keyboard and mouse here.

Chargers
We all have many devices that we work on. From our phone to our laptops and tablets, our work lives are filled with devices that need to be charged. If you find your desk getting cluttered with cords and chargers, it might be time to set up a charging station. Now is the time to find great deals on different chargers.
If you need to charge your phone on the go, then you'll want a power bank. This 20K power bank available at Walmart is originally $30 but on sale for $12.
Having to plug in your devices can be a hassle. If you grab a wireless charging pad, like this 10W option on sale at Walmart for just $13, then you'll just have to throw your device on it and be good to go.
Find the wireless charging pad here.

Tablet
Tablets, like iPads, are a great way to stay organized without the hassle of a laptop and the small screen of a phone. If you're looking to buy one, there are some deals available for you.
At Staples, Apple's fifth generation iPad Pro is on sale for $699, lower than the original price of $700.
If you're not into Apple products, at Best Buy, there is a Lenovo Tablet available for $199, a $60 discount from its original price.
Practice management software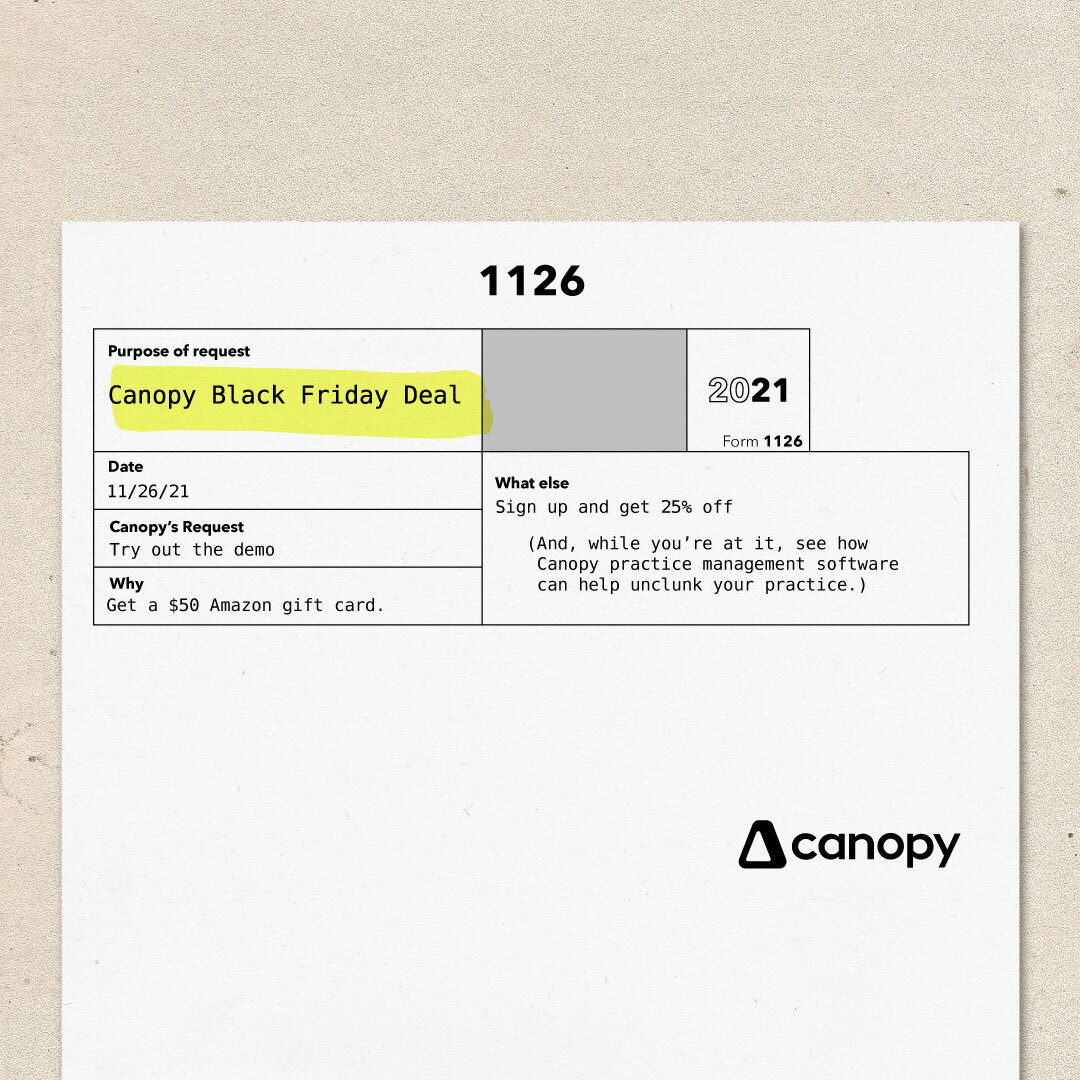 If you're looking for practice management software this holiday season, you might as well get a good deal on your purchase! Check out Canopy's Black Friday sale and get 25% off when you sign up through our promotion. Plus, you'll get a $50 Amazon gift card just for completing a live demo. Find all the details on this great deal here.
Ring light
Ok, I know you're thinking one of two things right now:
1. What is a ring light?
2. Aren't ring lights just for influencers, or like, Kim Kardashian?
Well, to answer the first question, ring lights are circular lighting set-ups to make you look better through a screen! To address the second question, no, these are not just for social media influencers or the Kardashians. In this day and age of constant virtual meetings, having proper lighting is a necessity. These nifty gadgets help you avoid looking like a creepy shadowy figure on Zoom calls. If you're looking for more tips to look your best on virtual calls, check out our blog here.
Now that you know what a ring light is, lucky for you there are some Black Friday deals available. This light is on sale for $30 at Best Buy.

Monitor
If you're looking for a new desktop monitor, now might be the time to buy. Monitors make work easier, especially if you're only working off of a laptop. A bigger screen can help you increase productivity and stay on task.
You can get a curved LED HP monitor for sale at Staples for $189, a one hundred dollar discount.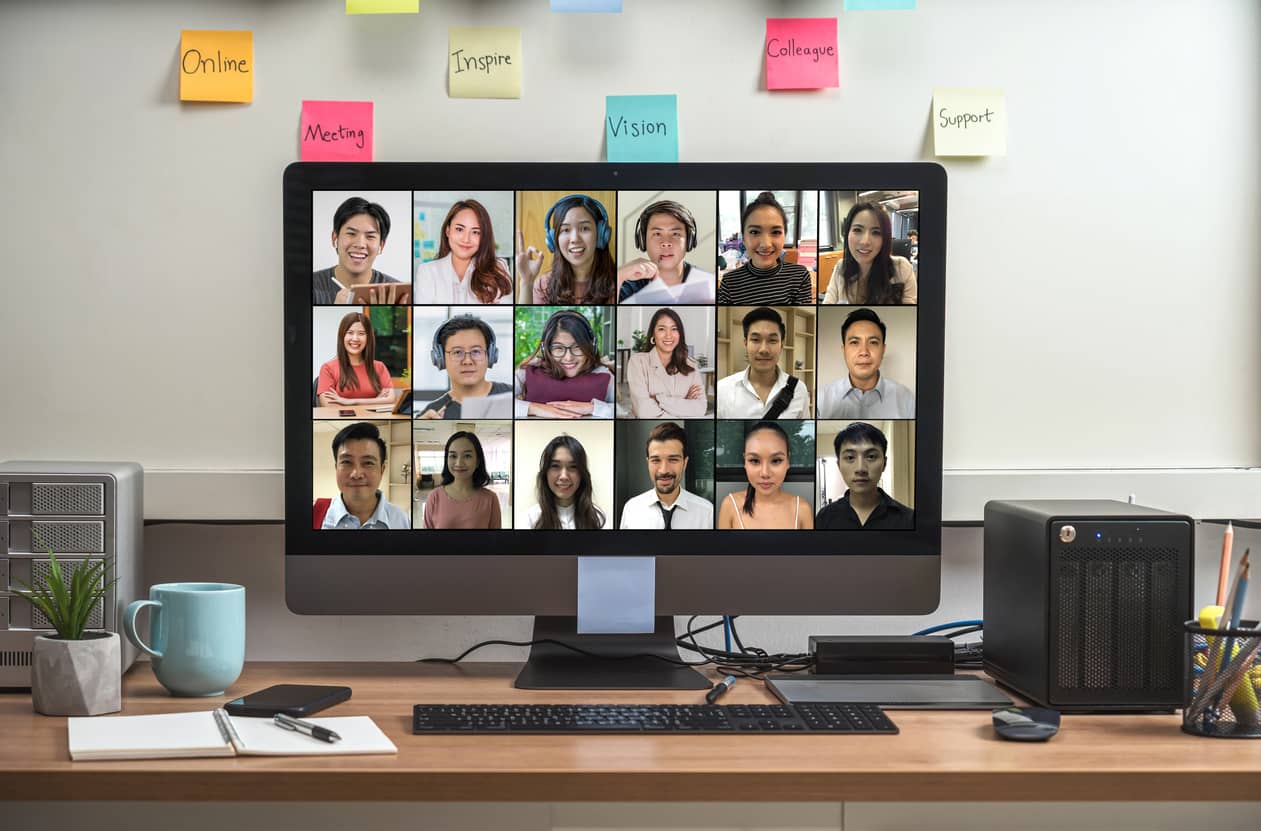 At Best Buy, you can save $20 on a FreeSync Monitor for $219.
Find the FreeSync Monitor here.

Projector
If you've ever wanted a projector for the office, now's your chance to get one. You can save $60 at Best Buy on this $209 Vankyo projector.
Find the projector at Best Buy here.


Be ready for Black Friday
A lot of these items are things you can use to spruce up your workspace. If you need a little help organizing your desk, you'll want to check out our article discussing must-have items you need to stay productive at work.
For more details on Best Buy's Black Friday deals, click here
For more details on Staple's Black Friday deals, click here
For more details on Walmart's Black Friday deals, click here.
What Black Friday deals are you most excited for? Let us know in the comments below! Happy shopping. 🛍