These days, social media is a necessity in today's business world. It's a place to make connections, network and keep a pulse on your industry. Search algorithms have become more sophisticated over the years and content across social channels continues to be curated towards users' specific interests and needs. Social media is a powerful source of industry information if you're engaging with the right accounts.
We've compiled a list of various accounting industry influencers who you need to start following to fill your social feeds with timely thought leadership.
Kay Bell
Twitter: @taxtweet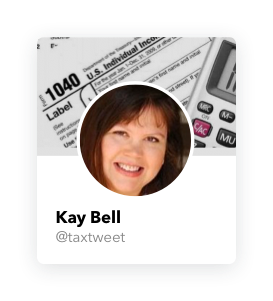 Kay Bell is a tenured journalist and published author who has won awards for her blog, Don't Mess With Taxes, where she "translates taxes into money-saving English." Follow Kay across her social channels for the latest industry news, financial tips of the trade, and occasional tax-related humor. She was recently named in Accounting Web's social media leaderboard top five.
Hitendra R Patil
Twitter: @HitendraRPatil
Hitendra Patil has been lending his industry insight to the accounting and finance community for over 20 years. His thought leadership around strategic firm growth and customer success has enabled him to excel as a successful mentor and author—his second book, The Definitive Success Guide to Client Accounting Services, was recently published this year.
Nicole Davis
Twitter: @wifemomcpa100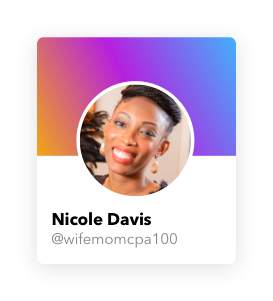 A trusted financial advisor to businesses large and small, Nicole Davis brings over a decade of experience to the table as a CPA. She is the CEO and founder of Butler-Davis Tax & Accounting, LLC where she runs a profit first model, which aims to eradicate entrepreneurial poverty. Her uniquely tailored approach leaves a lot to be admired around firm dynamics.
Bill Sheridan
Twitter: @BillSheridan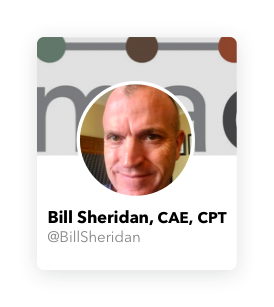 Talk about curated content—Bill Sheridan is a self-proclaimed "Communicator for CPAs." As the Chief Communications Officer for the Maryland Association of CPAs, Bill is a life-long content creator who manages the association's social networks, produces their CPA Spotlight podcast, as well as co-authors their acclaimed blog.
Donny Shimamoto
Twitter: @donnyitk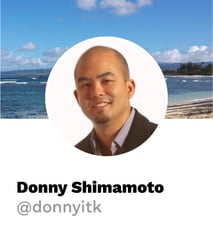 An expert in all things technology, Donny Shimamoto is the founder and managing director of IntrapriseTechKnowlogies LLC, an advisory-focused CPA firm focused on innovation acceleration and organizational development. He's been recognized on multiple lists including, Top Thought Leaders in Public Accounting by CPA Practice Advisor and Top 100 Most Influential People in Accounting by Accounting Today.
Nayo Carter-Gray
Twitter: @NayoCarterGray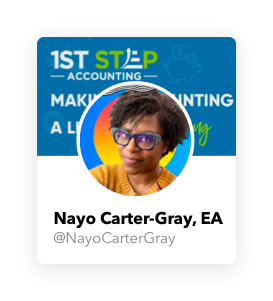 If you're not already following Nayo Carter-Gray, now is the time. A big "techie," Nayo's focus is cloud accounting and virtual firm adoption. She is paving the way for accountants and tax professionals to hop on the technology bandwagon. Her firm's founding mission is to Make Accounting a Little Less Taxing® for small business owners all across the US.
Jennifer Lee Wilson
Twitter: @JenLeeWilson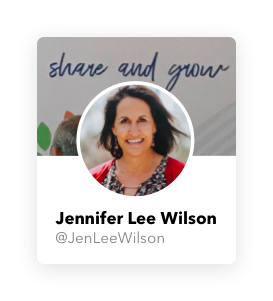 A true driver of change for the CPA profession, Jennifer Lee Wilson is a frequent speaker, author, and consultant. Her company, Convergence Coaching, focuses on altering the traditional CPA mindset, pushing for innovative change, and enabling the development of new habits and skills to achieve transformative results.
Sanjay K Sah
Twitter: @SanjaysahFCCA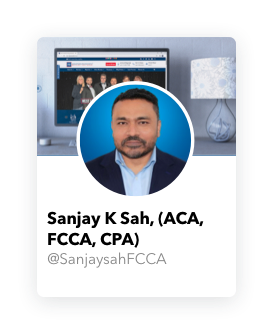 Sanjay K Sah is an award winning accountant who's passion for the industry is emulated in his work. As Managing Director of Makesworth Accountants, Sanjay's reputation precedes him as he is known for being a trusted financial advisor to his clients. His content revolves around evolving business solutions.
Jody Padar
Twitter: @JodyPadarCPA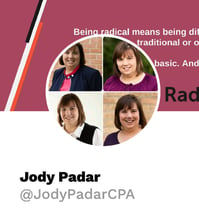 Jody Padar is known for being a visionary and innovator in the accounting industry and authored "From Success to Significance: The Radical CPA Guide" and "The Radical CPA: New Rules for the Future-Ready Firm." Jody is the CEO and principal of New Vision CPA Group in Chicago and has consistently been named as one of the Top 100 Most Influential to the Profession by Accounting Today.
Tom Hood
Twitter: @tomhood
Tom Hood is an industry visionary—as possibly the most tenured influencer on our list, he has a prolific digital footprint. His content contributions to the CPA profession are focused on industry adaptation and development. He currently serves as Executive Vice President of Business Engagement & Growth to the AICPA.
Katie Tolin
Twitter: @KatieTolin

Katie Tolin is president of CPA Growth Guides where she helps firms and other businesses in the accounting industry connect the dots between strategy and action to ensure they receive a positive ROI for their growth efforts. Katie has been named on Accounting Today's list of top 100 most influential people in accounting, and she was one of CPA Practice Advisors' Most Powerful Women in Accounting in 2015.
Eric Billimoria
Twitter: @EBillimoriaCPA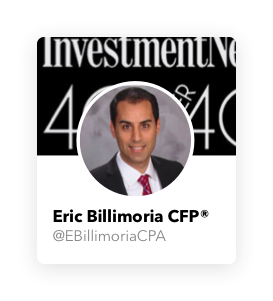 Eric Billimoria's social media content revolves around financial literacy, which is a key area of desired improvement throughout the industry. Similarly, the mission of his company, WealthCare Advisors, focuses on education in order to make clear and determined advisory decisions regarding clients' financial prosperity.
Dawn Brolin
Twitter: @dawnbrolin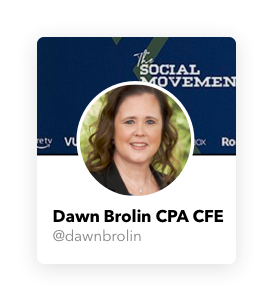 A CPA, CEO, and CFE with a focus in forensic accounting and fraud detection—Dawn Brolin does it all. She is a powerhouse of professional accomplishments. Her content motivates firms to modernize their offerings and elevate their processes by staying in touch with the latest industry tech. Follow Dawn for her witty banter and presentation style.
Be sure to follow Canopy on Twitter, and if you're looking for more industry influencing content, we have a list of the most influential women in tax whose names you should know!