Being a tax professional isn't all about crunching numbers day-in and day-out, and we've put together a list of 10 tax pros who prove that. From their hobbies to their accolades, these tax pros are industry leaders you can draw a lot of inspiration from (listed alphabetically by last name):
1. Louw Barnardt, CA
Barnardt is the co-founder and managing director of Outsourced CFO, a financial management boutique in Cape Town, South Africa. He is the youngest entrepreneur on SAICA's "Top 35 under 35" CAs in South Africa. According to his Twitter bio, Barnardt is passionate about "start-ups, generating business growth on the African continent and the potential impact of venture capital." Connect with Barnardt on LinkedIn, follow him on Twitter @LBarnardt, and be sure to add Outsourced CFO's modern, innovative website to your reading list.




2. Shayna Chapman, CPA, CGMA
Chapman is the owner of Shaynaco LLC, an accounting, advising, and tax management firm in Gallipolis, Ohio. She is active on Twitter @ShaynaCPA, where she tweets slices of her life alongside tax insights with tons of personality. Chapman participates in many non-profit organizations and boards and was named to CPA Practice Advisor's "Most Powerful Women in Accounting" in 2014 and 2015. She was also named to CPA Practice Advisor's "40 Under 40" for 2012 and 2014. You can connect with Chapman further on LinkedIn.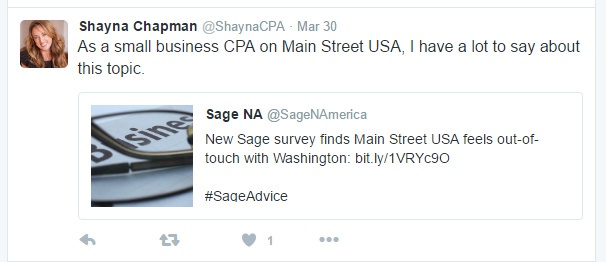 3. Jeff Elliott, CPA
Elliott has 15 years of experience in accounting and now helps tens of thousands of people pass the CPA Exam with his website and review courses. He is active on Twitter @another71 where has a large following of 16.5K. Elliott describes himself as a "CPA Exam NINJA; CPA with a wife and 7 little dependency exemptions," and that same sense of humor is reflected in his tweets and videos. If you are in need of CPA Exam review, consider following Elliott's website and Twitter account, or connect with him on LinkedIn.
4.

Kelly Phillips Erb, Tax Attorney and Writer
Erb, also known as "tax girl," is a Senior Editor at Forbes. Her tagline is, "I cover tax: paying tax is painful but reading about it shouldn't be." She is active on Twitter @taxgirl and has an impressive 33.3K followers. Erb tweets about tax and her personal life—including delightful quips about her kids. Her humor and candor makes what can be the dry topic of taxes, interesting and entertaining. You can find more information about Erb in her LinkedIn profile.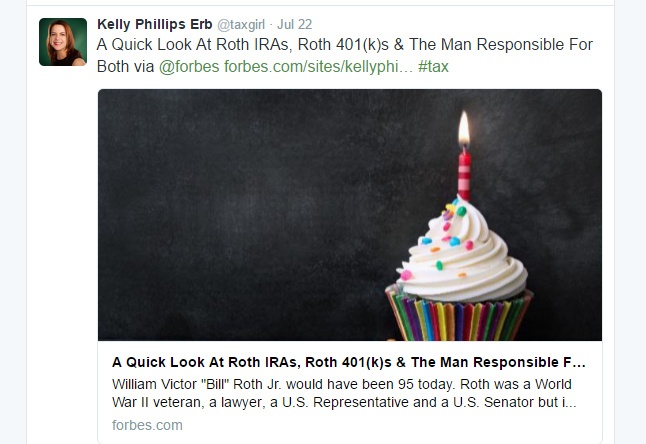 5. Jeff Haywood, CPA
Haywood, also known as "The CPA Superhero," is active on Twitter @Thecpasuperhero and has an astounding 106K followers. Not only does he tweet helpful information concerning tax work, but he also shares lots of tweets about baseball and delightful photos of coffee. Haywood has over 20 years of experience in finance and business analysis, some spent working in Acapulco, Mexico. Beyond Twitter, you can check out his blog or connect with him on LinkedIn.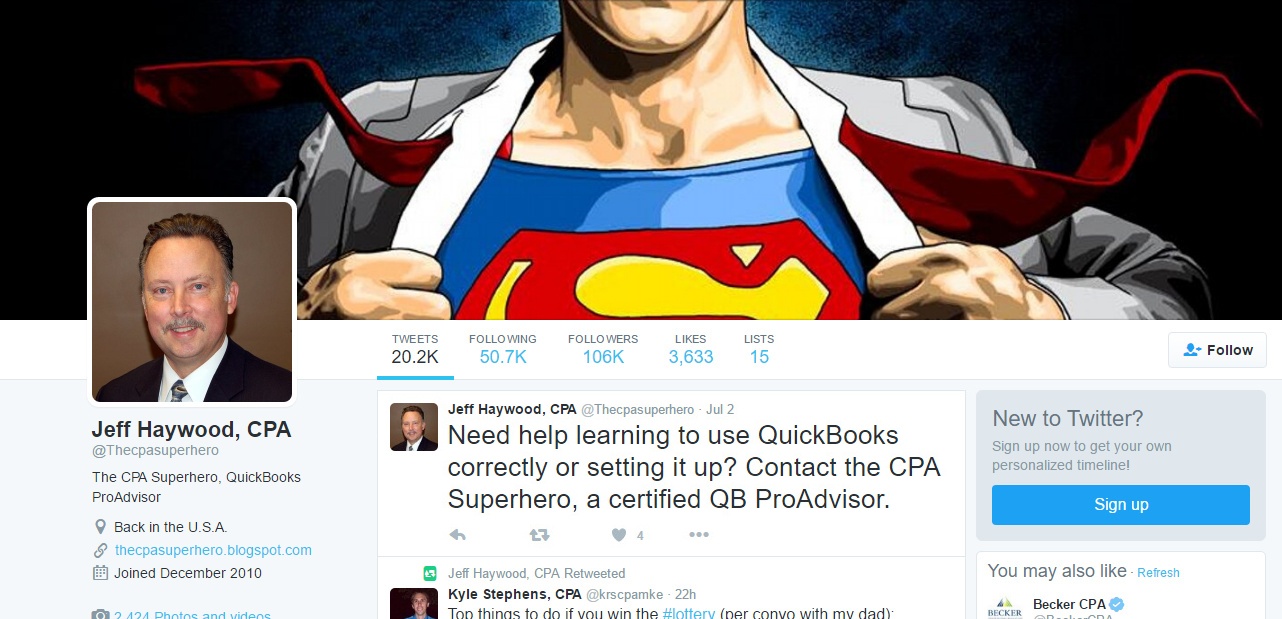 6.

Wendy Knutson, CPA
Knutson is the owner of the accounting firm Knutson CPA, PLLC, which was named to Intuit's® "Top 20 Accounting Firms of the Future" in 2015. Knutson says the goal of her firm is to "be our clients' trusted advisors— not just their accountants." She is active on Twitter @WendykSLCPA, and her account is filled with inspirational quotes and recommended books to read, along with accounting insights. Knutson also writes a blog that offers advice for business owners. You can also connect with her on LinkedIn.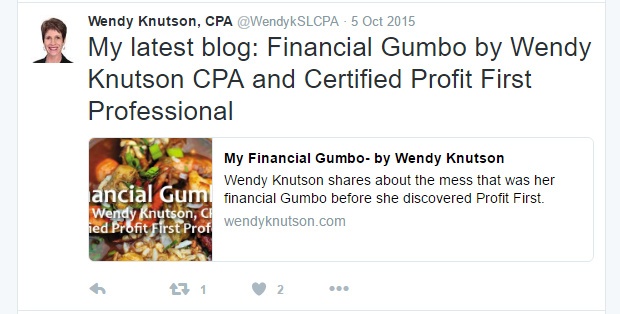 7. Greg Kyte, CPA
Not only is Kyte a CPA, but he is also a stand-up comedian. Kyte combines his two professions by providing CPE comedy that is NASBA-certified and by writing and illustrating his own accounting jokes. You can check out his website, Comedy CPE for more information. Kyte was named to Accounting Today's "Top 100 Most Influential People" in the accounting profession in 2013 and 2014. You can follow him on Twitter @gregkyte and connect with him on LinkedIn.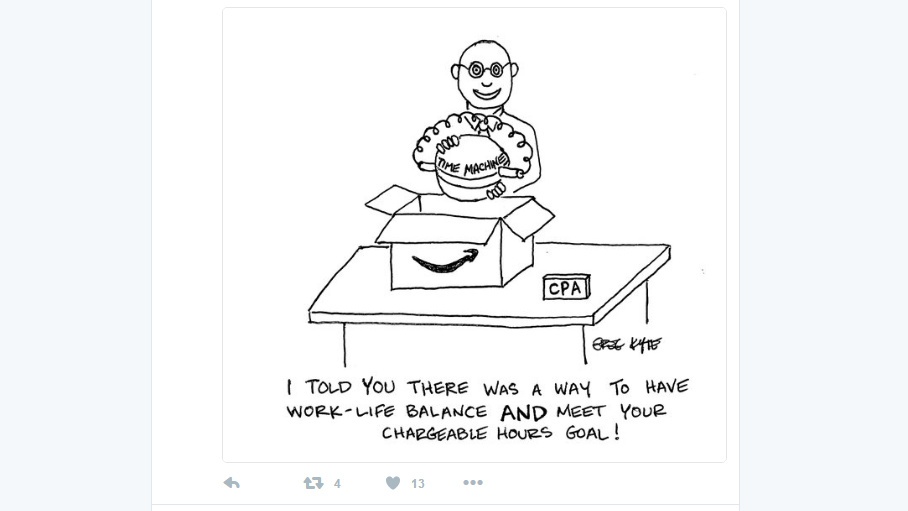 8.

Gabrielle Luoma, CPA, CGMA
Luoma is more than a self-proclaimed sassy CPA. She is also a speaker, author, owner of the firm GMLCPA, and recipient of the Marana Chamber 2010 Community and Business Builder of the Year award. You can find Luoma on Twitter @GabrielleLuoma. Her account is full of photos, ads, and original tweets. You can follow her lead by adding more branding to your own tax pro Twitter. You can also connect with her on LinkedIn and check out her website, which includes "Gabby's Blog," where Luoma shares tax and business insights.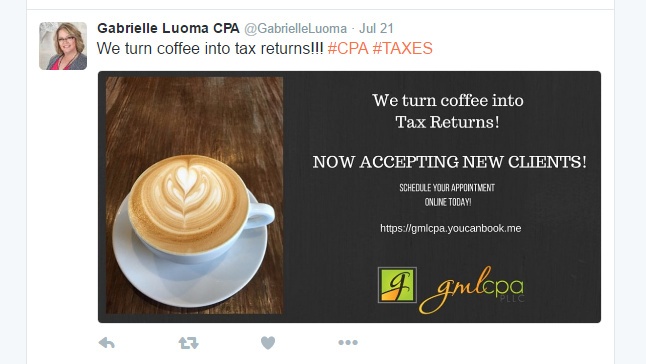 9. Robert Raiola, CPA
Raiola is the director of the Sports and Entertainment Group at PKF O'Connor Davies, LLP, and is a co-author of the AICPA book Winning Tax Strategies for Athletes and Entertainers. He was also a founding trustee of Chatham Athletic Foundation. Raiola is active on Twitter @SportsTaxMan and has an impressive 51.9K followers who include professionals athletes, TV hosts, musicians and sports writers. Raiola's account is great for aficionados of all different sports. You can also connect with him on LinkedIn.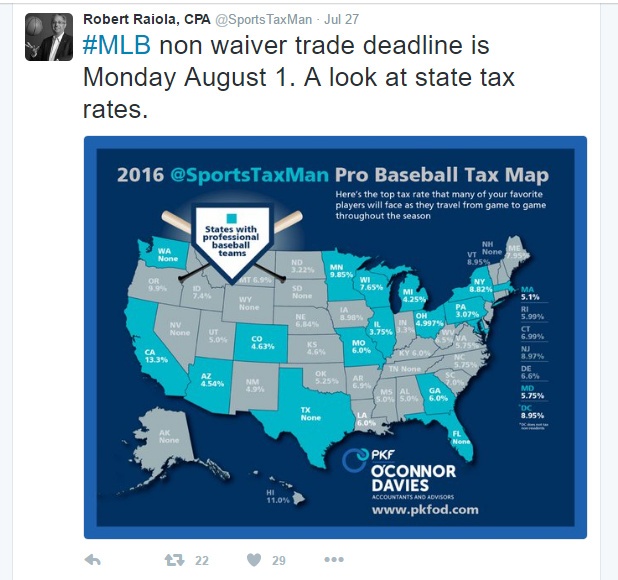 10. Katie Tolin, Consultant for CPAs
Need tips for how to grow your accounting practice? Tolin should be your go-to. She is a growth and profitability consultant for CPAs and has achieved an impressive collection of honors and awards in accounting marketing, including being inducted into the Accounting Marketing Hall of Fame in 2016 and being named Accounting Marketer of the Year in 2010. Tolin is active on Twitter @KatieTolin. You can find more information about Tolin's services on her website and her LinkedIn profile.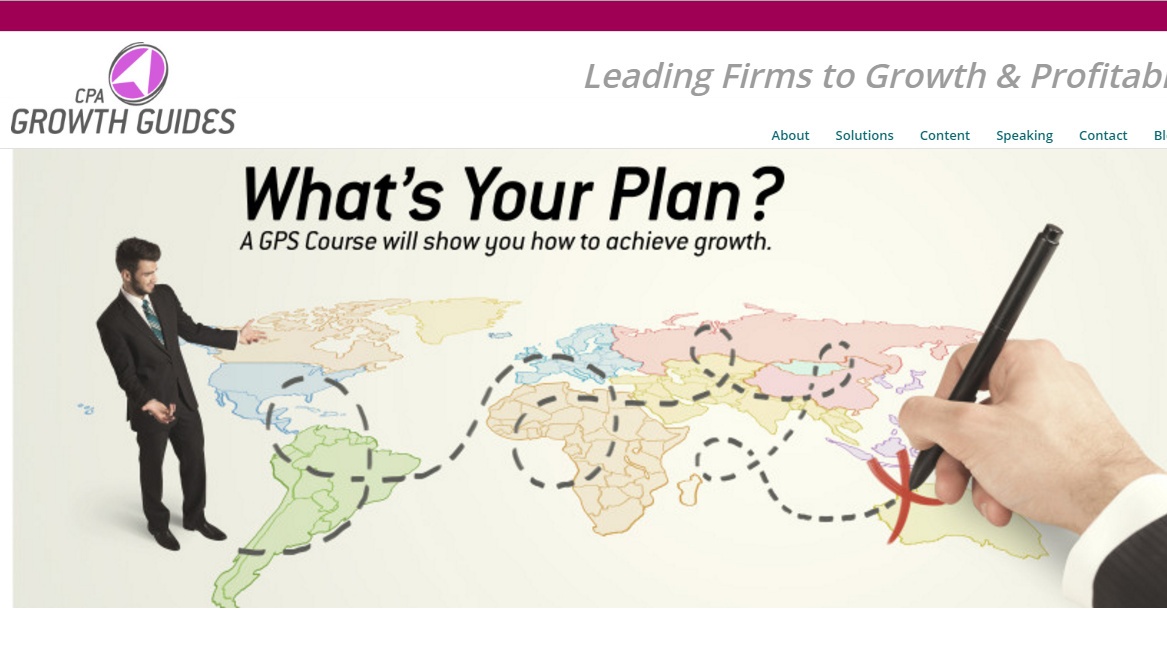 Want more social media inspiration? Read A Tax Pro's Guide to Using Social Media.