Tax professionals know that good customer service is essential to their firm's success. However, it can be surprisingly difficult to define what actions and responses create good client service. Everyone has a different idea as to what good service is, so creating a set of core guidelines for your tax firm is a good way of solidifying your commitment to your clients.
There's no better time than tax season to ask yourself if your firm has customer service best practices in place. Each person in your tax firm will most likely have varying abilities and styles when it comes to client services and interpersonal skills. In order to deliver top-notch client service to enhance your firm's reputation in the community, you must first identify and implement those best practices.
It's worth it to take some time to review your tax firm's client service highlights and look closely at the areas where more focus is needed. Then implement some actionable steps and strategies for employees to review and practice. Establishing a set of core guidelines and values to guide your employees will help streamline the quality of service for your company. As your clients experience consistent and excellent customer service, they will receive a clear message—your tax firm can be trusted and your relationship with them is a priority.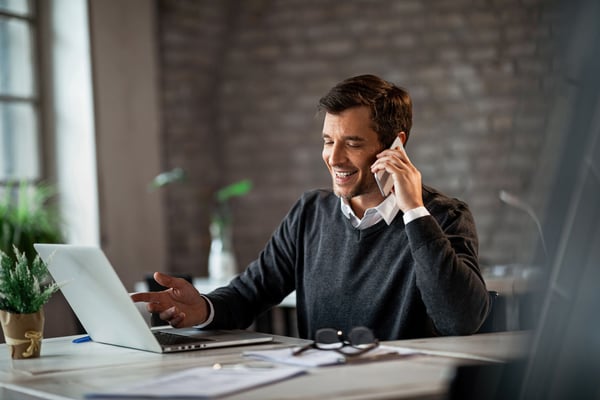 1. Respond to clients quickly
Quality service is about understanding and anticipating client needs and expectations. Clients appreciate a consistent flow of communication. One example of this is to reply to emails and phone calls quickly. This is a simple way to establish credibility and trust in the relationship. The execution is simple—get back to customer emails and phone calls within at least 24 hours. Provide an ETA if the full solution cannot be provided immediately. Send updates to the client to show that the team is making progress toward the solution. Consistent and excellent communication is the first step toward establishing long-term client loyalty.
2. Personalize the relationship
Clients are more likely to stay loyal to businesses that they feel have their best interests in mind and take care of their needs. Personalizing the client relationship is a wonderful way to show them they are important and appreciated. Start by referring to them by name in phone calls and emails or even simple things like acknowledging their birthday. Some clients will have very specific asks that differ from your other clients. Record their requests on their CRM file and share internally with others who work on that account. Any gesture, big or small, that treats the client as a valued individual will help personalize the relationship between them and your firm.

3. Radiate a positive attitude
In a world full of negativity, a positive attitude goes a long way in strengthening customer relations. When you are optimistic in your interactions with your clients, you are creating a positive experience for them. From offering a warm welcome when someone walks through your door to conveying professional eagerness to resolve their tax issues, you will help your clients feel as if they are part of a top tax team that can handle anything.
4. Exceed the client's expectations
The next level of client service is going the extra mile to solve client problems. Dedication is displayed by anticipating client needs and preparing solutions beforehand. When a client comes to you with a request or an issue, give them more than what they asked for. Your firm should project confidence and professionalism, even during stressful situations that might upset them. When issues escalate and clients experience stress or strain, you can remain calm and focus on solutions that your tax firm can deliver. Exceeding your client's expectations during their interactions with you will deepen their trust, and therefore their loyalty to your business.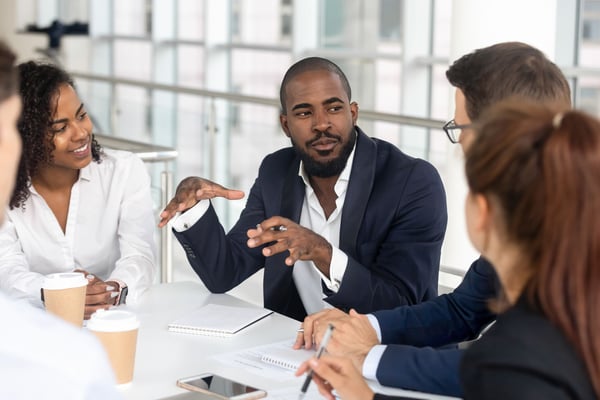 5. Assume the role of problem solvers
Your tax firm succeeds when clients trust you to anticipate and resolve their tax issues, such as filing returns, dealing with audits, and more. Whatever the reason is that they are coming to see you, create a strategy for them with a set of clear goals. You may consider going above and beyond the essential tax professional duties. Your firm should stay up to date on the latest laws, trends, and tax form changes to best serve your clients. Problem-solving isn't just for tax season, either. You can remind your clients all year long about their financial goals and how your firm can help them reach those goals.
These are just a few of the steps that you and your employees can take to ensure your tax firm is providing client services that make your clients feel like someone is watching out for their interests and making time just for them. Of course, there are plenty of other ways to expand your firm's client service best practices, which creates even more value in their experience with you.
It's true that today's clients encounter a wide range of companies with different levels of customer service. Most of it is unremarkable, and sometimes it can be downright disappointing, causing clients to abandon a business in search of somewhere that will better meet their needs. This can be disastrous for any business, as clients often spread the word about negative encounters to others. When your firm gives clients service that shines, you won't have to worry about clients looking elsewhere. The excellent client service your firm delivers will turn your casual clients into loyal advocates for your firm for many years to come.
Related reading: 8 Outdated Areas of Your Tax Practice