Don't look now, but the end of the year is almost here. Parties, family get-togethers, ski vacations no doubt. Oh, and don't forget about reaching your yearly CPE and CE credits amount.
Earning CPE and CE credits every year is an important part of being an accountant. There's nothing wrong with improving your professional skills and expanding your knowledge. The more you know, the more you can help your clients. But it's important to find classes that are high-quality, don't cost too much, and won't eat up too much of your weekend completing them.
Write this down on a sticky note and stick it to your monitor: You can find all the quality CPE and CE credits you need on the Canopy website—and for free!

In fact, Canopy gives you nearly 100 different courses to choose from, all of them taught by highly-respected thought leaders. Options are divided into over 20 categories. If you have a specific topic or question you'd like to explore, you can set the catalog filters, and you'll likely find a class on it.
Earn your CPE and CE Credits through Canopy
Accountants have plenty of options when it comes to earning CPE or CE credits. The problem is that many of these options are expensive and require watching long hours of video and taking equally laborious assessment tests.
Canopy's Live Webinars and On-Demand Learning courses are the exact opposite—direct, efficient, informative, and to the point. They're a simple way to gain the credits you need to stay active with your license and up to date with the industry.
Search the Canopy catalog for a CPE or CE class that interests you
CPE and CE credits are a yearly requirement for most accountants, though just how many credits you actually need can depend on which state you live in. When it comes to earning these credits, most accountants fall into one of two categories. Either they view the credits as an opportunity to build their skills, or they try to get through them as quickly as possible in order to meet their CPE and CE requirements.
Whichever camp you fall into, Canopy can help. To see everything that's available, go to www.getcanopy.com/courses, set up a free account, and you're in. Don't worry, the classes are free as well.
Once you've signed in, you'll see the catalog of classes. Warning: it's a lot! You might want to use the filters in the top-left corner of the screen to narrow down your options. Here are a few of the classes you might see under "Recently Added":
2023 Tax Season - Business Updates
Required Minimum Deposits
How a CAS Model Will Sustain Profit Through Economic Downturn
Education Credits: 529 Plans, American Opportunity, & Lifetime Learning Credits
Taxation of Prizes and Awards
And that's just the tip of the iceberg. Set the filter to Top Rated, and you'll see classes like "199A Small Business Deduction Overview," "Subchapter S Corp Basics," and "Virtual Currency Taxation," just to name a few.
Some of the classes are worth 1 credit, and some are worth 2. Most give you an option of participating via webinar or self-study.
Whatever the format, most courses should only take you about 50 minutes, and your credits will be automatically filed with the IRS. Your free Canopy account likewise gives you access to your completion certificates, which you can download and share with whoever needs them.
Procrastination's worst enemy: Canopy CPE and CE courses
This time of year, Canopy education courses are exactly what you need to catch up on any missing CPE or CE requirements. It only takes a few minutes to get started, and you can have your first credit earned and cooling on the bread rack in less time than it takes to scroll your favorite social media feed.
Classes are free and offered in multiple formats and taught by real-life, super-smart professionals you can relate to.
Enough with the blog writing. Canopy makes all your CPE and CE dreams come true. Go to www.getcanopy.com/courses, find a class, and start earning the credits you need.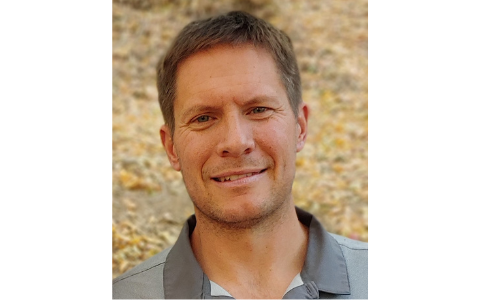 Dave Nielsen lives in Salt Lake City. He holds a PhD from the University of Cincinnati and writes regularly about business and healthcare.
READ MORE BY Dave