It's May 1 and as promised, we have a big announcement to make. We have added a new product to Canopy: Notices.
See it live here!
Why Notices?
The IRS sends more than 200 million notices to taxpayers each year, and that number is only increasing. When a client brings ones of those notices to you unexpectedly, it can take hours to resolve. With hundreds of types of notices and penalties existing, keeping on top of each one can be nearly impossible.
That's where Canopy comes in. Within our Notices product, you can keep tabs on every client notice and quickly get up to speed on specific requirements to confirm and set in place a detailed path for resolution. Understanding and taking action on a specific IRS notice happens in a matter of minutes rather than hours.
Some of the key features of our new product include a notice library, resolution templates, and a management dashboard.
Notices Library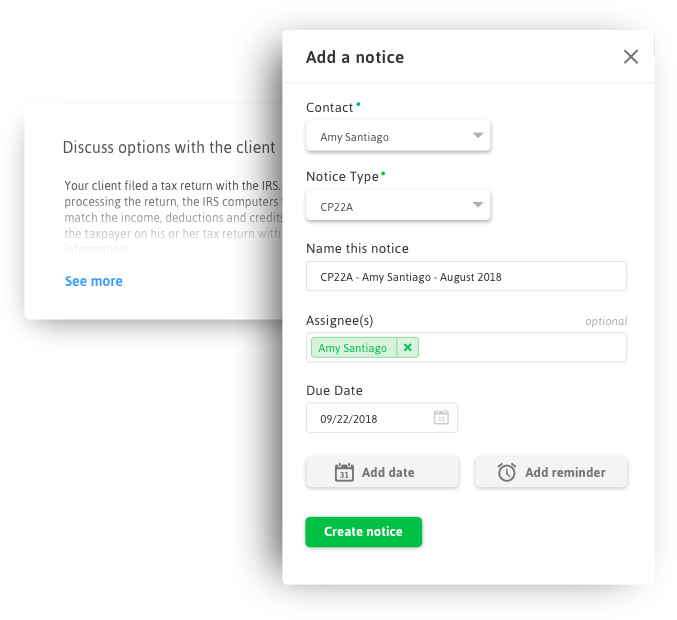 Find the notice relevant to your client's situation in our always-expanding database of IRS notices. You can quickly understand the implications of each notice and advise your client on the spot.
Resolution Templates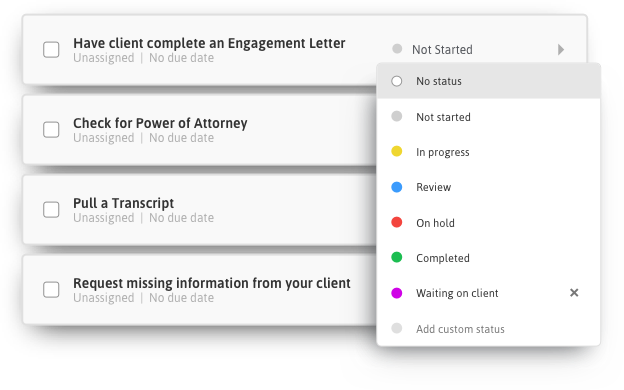 Resolve each notice with step-by-step instructions developed by seasoned tax professionals and former IRS employees.
Management Dashboard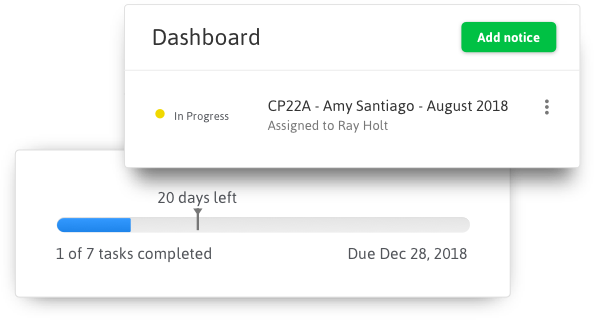 See the status of every notice at a glance, assign tasks, and notify teammates for seamless tracking from start to finish. The management dashboard enables you to meet deadlines and delegate more effectively.
The features included with Notices don't stop there. You'll also have access to files and notes related to the notice you're working on and letter templates for quickly corresponding with clients and submitting responses to the IRS.
Don't let another IRS notice slip through the cracks.
Want to check out Notices for yourself? Schedule a personalized demo here.