We are excited to announce the release of the newest product joining Canopy's cloud-based suite: Tax Prep. Our goal is to help you streamline tax season. Canopy's Tax Prep includes seamless workflows that make the entire preparation process more efficient, so you can help more clients every tax season in less time. Let's take a closer look.
Better workflows and experiences
Accelerate turnaround times with tools that streamline data collection, document delivery, and IRS e-Filing. In more detail, you can:
Easily gather files and communicate with clients
Securely deliver tax returns and e-sign federal and state e-file authorization forms
Automatically collect banking details to facilitate payments and refunds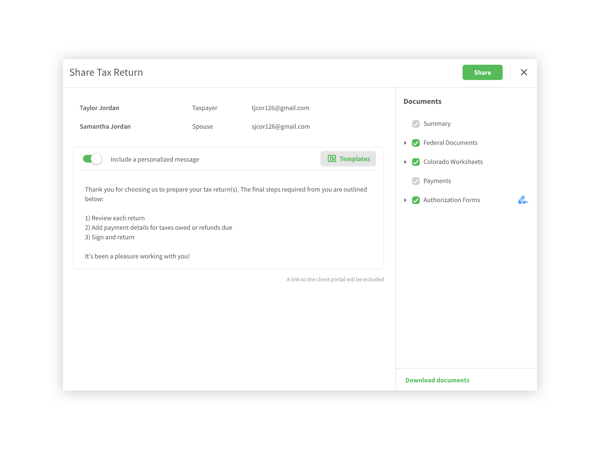 Modern look and navigation
Canopy was built by accountants for accountants. With a user-centered, intuitive design and simple navigation, including hotkeys, you'll be able to prepare returns with speed and ease.
Additionally, you can save time by answering contextually-related questions at the same time without switching between forms and by only completing fields that are necessary for each client's situation. Canopy uses simple questions to dynamically add the right fields, so you don't have to worry about which forms to add.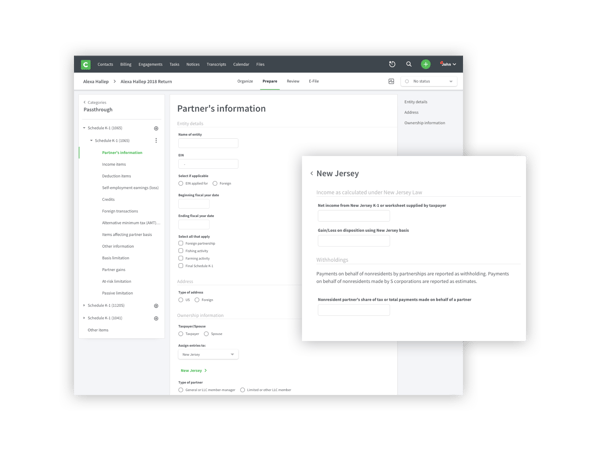 Work without disruption
Canopy is cloud-based and accessible from anywhere, anytime. That means no servers, installations, or updates required. Plus, the cloud offers secure storage for tax documents and other important client information.
All-in-one solution
With the addition of Tax Prep, Canopy now offers a holistic tax and accounting solution. With integrated products, Practice Management and Tax Resolution, you'll have everything you need to run your entire practice from one platform.
Tax Prep is now available to try. Currently, you can file the 2018 Federal 1040 and individual tax returns in 24 states for free.