The tax resolution industry is one of the most under-served areas in accounting. Every year, there are over 8 million delinquent tax accounts. Despite the large number of tax practitioners and American taxpayers facing tax resolution issues, there have not been any viable software solutions to improve the workflow and overall experience. Until now.
At Canopy, the entire tax resolution experience is being analyzed and redesigned with the intent of not only automating the tax resolution process, but allowing tax resolution practitioners and their clients to enjoy the experience.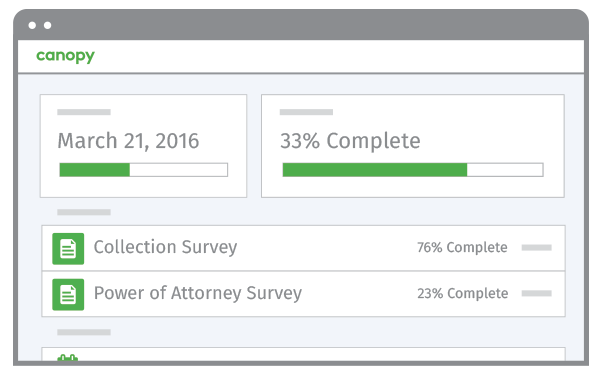 "The tax resolution process has been archaic and time-consuming. It takes a lot of time for tax professionals to gather the information they need. And on top of that, they have to verify every detail. A lot of time is spent in data retrieval and data verification. The whole workflow is very broken. And they feel the pain of that all the time. We are constantly thinking about how to improve that," says Nate Sanders, the user design expert at Canopy.
One of Nate's primary focuses as a user design developer at Canopy is to thoroughly understand the experience of the end user, whether it is the tax resolution practitioner or their clients.
"User experience is all about human experience. You have to think - 'how would I want to feel in this situation?' That is the best part of my job. Thinking deeply about the experience of the tax resolution practitioner and designing a product that transforms their workflow."
One of the most prominent features on Canopy's platform is the client survey. Tax professionals can now send an online survey to their client instead of transferring paper forms. The information in that survey then auto-populates into all necessary IRS forms. Previously, the tax practitioner was taking all the paper forms that the client had filled out and manually inserting the data into a software tool.
"We do everything we can to make sure the software is usable and beautifully designed. We don't come into work and just code. We focus on excellence in everything we do. We are constantly asking - 'What do our customers need? Why do they need it? If you don't understand the why, then you can't build an innovative and excellent solution for them."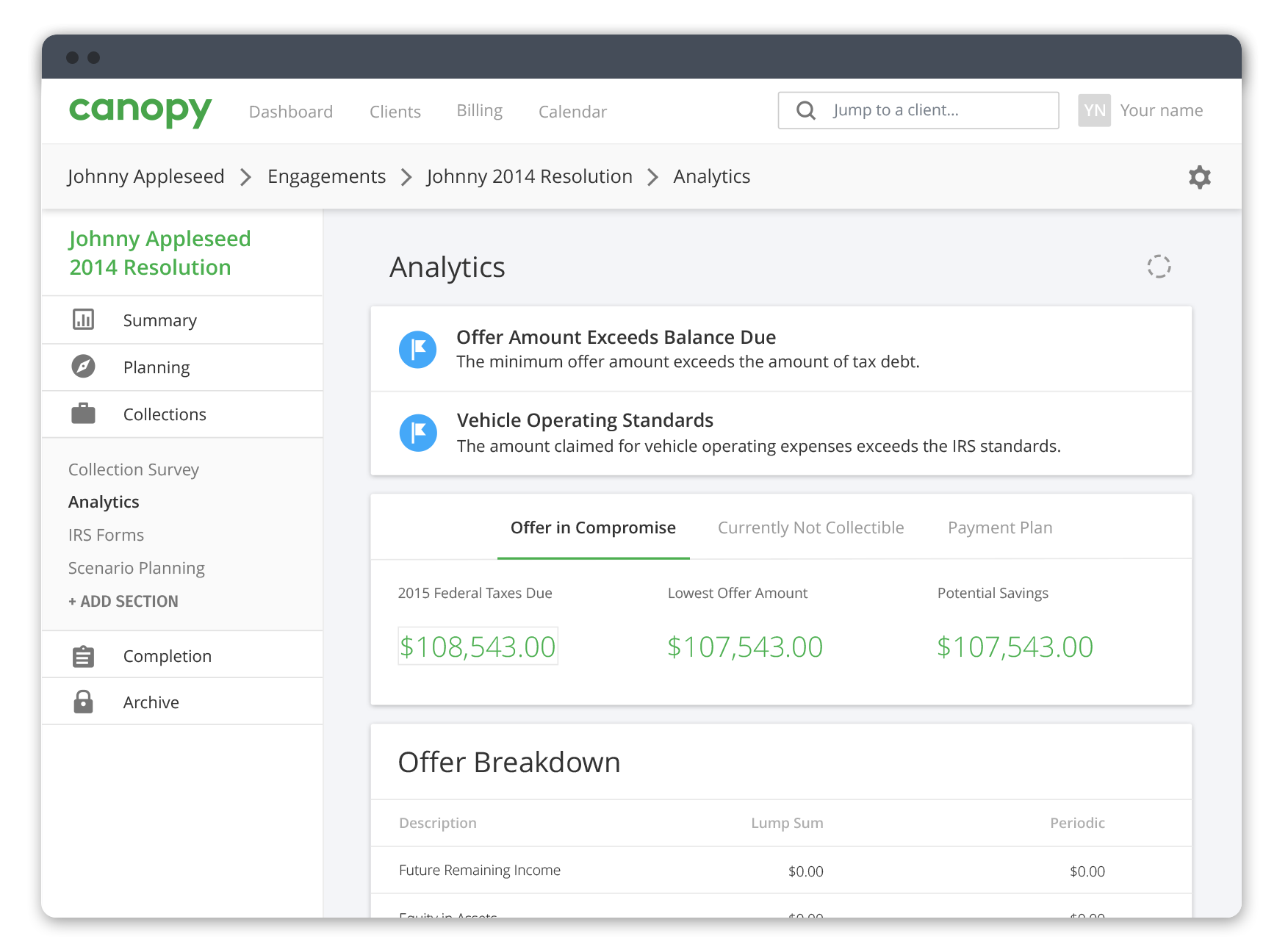 Tax resolution professionals and their clients can experience an innovative and automated tax resolution process with Canopy. Client intake surveys, robust tax analytics, auto-populated IRS forms, and a client portal allow tax professionals and clients to easily exchange information and documents.