Having statistics to back up the success of a company's product or service is crucial in today's data-driven business environment. It aids in validating the company's claims and reaffirming its credibility in the eyes of consumers, stakeholders, and competitors alike. Canopy recently surveyed our customers about their experience in using our software, and here is what they had to say:
The Target Audience
Accounting firms consist of diverse and vital roles, and Canopy is committed to enhancing the quality of life for each one. Our vision expands beyond the realm of traditional accountants – we aim to elevate every aspect of a firm's interaction with practice management software. Join us as we revolutionize the way firms operate.
Task Management
We want Canopy users to find value in how our software makes their lives easier at work. From the first steps of client management to invoicing, Canopy software gives users a more straightforward experience with practice management software. Below are where our users have found the most use of Canopy's software.
Time Management
When you work in accounting, "time is money" has never been so on point. Between communicating with clients and diving into the nitty gritty parts of accounting, you want your time to mean something. With Canopy, our users have found areas where they have gained time back, which is no small luxury for accountants who average 50-hour workweeks.
The Client Experience
The client-accountant relationship is paramount in determining the success of your accounting practice. Canopy aims to simplify and secure the interaction process between clients and their accountants, ensuring a seamless experience.
Tax Season Relief
If you've discovered the key to avoiding tax season stress, please share it with us. Meanwhile, Canopy aims to alleviate some of the tax season grind with our exceptional practice management software, making your experience a little easier.
Returning Time to Accountants & Clients
Accounting can often be tedious, but the real challenge for firm owners arises when these monotonous tasks impede positive client interactions. With Canopy, our users have discovered the key to reclaiming valuable time. This newfound time allows them to enhance client interactions, cultivate relationships, and ultimately enhance the endurance and success of their accounting firm.
Internal Communications
While client communication is vital to any accounting firm, we must recognize the significance of effective internal communication. Establishing a cohesive platform to monitor projects and interact within the firm reduces errors and expedites project completion from start to finish.
Filling in the Missing Pieces
While Canopy cannot replace your dedicated accounting staff, we strive to contribute by helping accountants save money and address operational gaps to maximize efficiency. Although Canopy does not substitute for your team, it reduces the need to hire additional employees.
Enabling Remote Work & Outsourcing Talent
In today's digital landscape, clients and employees can come from anywhere, not just your local community. At Canopy, we understand the challenges of transitioning to remote work for accounting firms, and we're here to help make it seamless. Whether you need to outsource talent or attract clients from afar, Canopy empowers you to unlock the advantages of operating your firm digitally. Your transition will be smooth, efficient, and hassle-free.

These data points provide quantifiable evidence of Canopy's success, credibility, and commitment to fostering stakeholder trust. These solid statistics accurately show Canopy's standing and potential. Such data-driven insights can decide between growth and stagnation in the competitive business landscape. To join our clients who feel the tangible benefits Canopy provides, click below to try a free demo.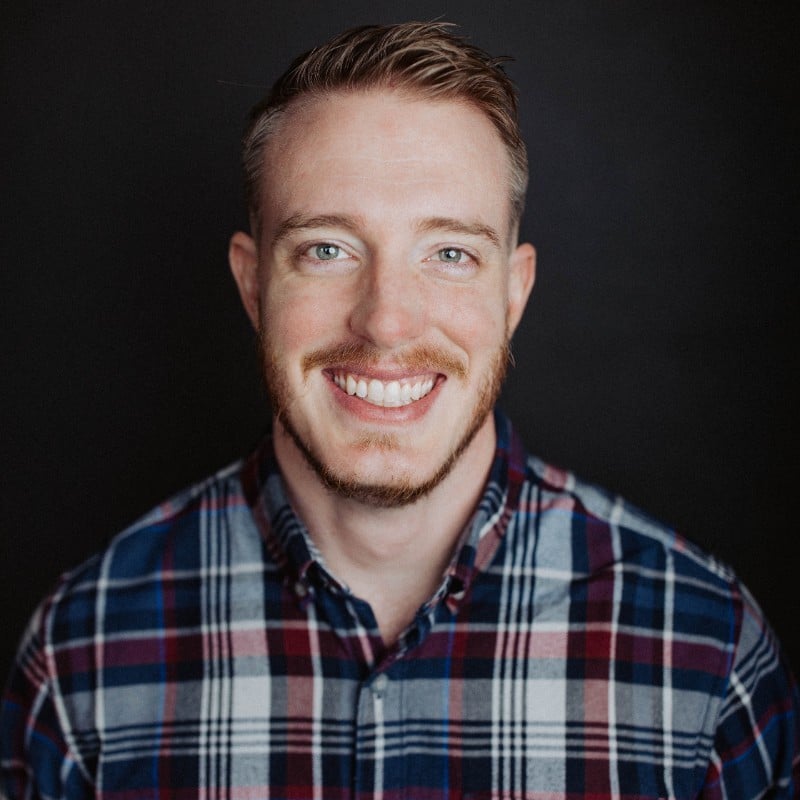 Chris is a content manager for Canopy, joining the team with a combined eight years of experience as a copywriter, editor-in-chief, and content marketer. He's a skilled wordsmith and strategic thinker who shapes brand identity through compelling content and fosters a collaborative and innovative environment. With a passion for storytelling and a dedication to excellence, he is a driving force behind any company's success in content marketing. Champion of the Oxford comma.
READ MORE BY Chris