Canopy recently commissioned an independent research firm to survey 150 US-based accountants.
According to that study, the biggest challenges for accounting firms were related to client management.
For accounting firms, client management is anything done to oversee and coordinate interactions with clients. Apparently, the research says, it's kind of a headache (borderline migraine).
Not that we want you to experience a headache—but at Canopy, this finding is actually rather exciting to us. Why? Because it's what our client management software is designed for.
Canopy is built to make client management easy for accounting firms. You call it a niche but we call client management our specialty.
One more time: what exactly is client management for accounting firms?
Short answer: From ease of communication, offering a client portal, and (especially) top-notch security client management is all of the different yet crucial activities done to retain your clients and keep them happy.
Long answer: Client management is how you organize your correspondence emails. It's how you send out bulk communications. It's how you handle requests and send out responses. It's how you distribute and collect invoices. It's how you assign an owner to a particular task to handle a particular client need.
Do you refer to client text messages or emails when you're summarizing or passing on information to your coworkers (according to the research, 91% of accountants do)? That, too, is client management.
Most of these "client management" activities have very little to do with actual accounting. You didn't earn your accounting degree with an emphasis on organizing your inbox. But if you don't have some kind of plan or strategy in place to help you stay organized, these things can burn up huge portions of your day.
You know the worth of such activities, though, so maybe that's why you do your best to knock them out—no matter how mind-numbing or time-consuming. If you don't take care of your clients, well, you don't really have an accounting business, do you?
The right software makes client management a piece of cake
Client management is at the heart of making your clients feel like they're getting the best possible service. The reason client management is difficult for accountants, though, is that they often use a different platform to perform each of the tasks mentioned above—as well as the many client management tasks not mentioned.
One platform for each task means five or eight or ten different platforms. Ten different logins. Ten different systems to learn and try to make sense of.
If you're like the rest of us, you're going to use one or two of these platforms efficiently and pretty much let the others go to waste (even though you're paying for them). The result is a bumpy, inconsistent experience and negative client experiences (once they get going, it's hard to stop the bleeding) that cost you time, money, and even future opportunities.
Fortunately, the solution here is actually quite simple: a single platform like Canopy's Accounting Client Management enables you to execute all of your client management activities from one place.
More bang for your client management dollar
With Canopy's Accounting Client Management, you put a much-appreciated stop to a mass of time-killing, growth-stopping work tendencies, including:
disparate client interactions
multiple email inboxes
uncommunicative softwares
repetitive work
non-gated sensitive information
antiquated methods of gathering client information
daily software switching
At the same time, you have the opportunity to start all kinds of growth-focused habits, such as:
branded client portal for a unified client experience
centralized email management for Gmail, Outlook, and other accounts
consolidated client record of all emails, notes, files, details, and other exchanges
segmented client lists to enable bulk actions
pre-built client organizers with automated reminders
increased accuracy with QBO integration
user permissions to protect and secure your work


Follow the research: you definitely need client management software
The research told us a lot of interesting things about accounting firms. But as a software company that makes products to simplify and streamline your day-to-day accounting tasks, here's perhaps the most interesting thing of all: not every accounting firm out there uses a client management platform to help them oversee and coordinate all of their client interactions. Of the accounting firms that are actually growing—a whopping 84% of them said that they do.
Is staying on top of client management important? If you're trying to stay in business—you're either moving forward or you're moving backward—then yes, it seems that it is!
---

Canopy is a one-stop shop for all of your accounting firm's needs. Sign up for free to see how our full suite of services can help you today.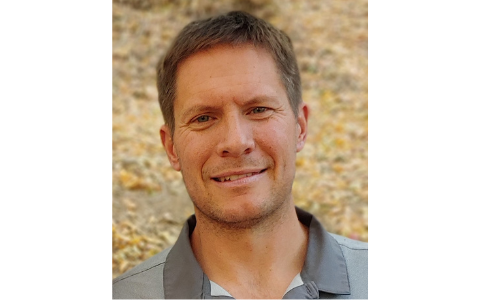 Dave Nielsen lives in Salt Lake City. He holds a PhD from the University of Cincinnati and writes regularly about business and healthcare.
READ MORE BY Dave