What's new:
With Canopy, you can now sync more valuable fields and information from QuickBooks Online (QBO):
Service Items
Locations
Categories
Classes
Build your lists in QBO, access them on an invoice in Canopy, save that invoice, and ensure that all of that data is pushed back to QBO.
In addition to syncing these items, Canopy also now allows for manual retry when syncing Invoices from Canopy to QBO.
Why it matters:
Categorization is key to understanding data, especially financial data. When building invoices in Canopy, all of these categorizations will now be accessible, making it easier than ever to ensure that invoices and payments are categorized correctly from the start. This includes the ability to dig into revenue and profitability by the segments designated within Locations, Classes, and Categories.
Syncing these items also allows you to stay in one place (digitally) longer. Eliminating software switching saves time, decreases error (say goodbye to double entry), and increases morale ("I like redoing my work in multiple places." – no one ever).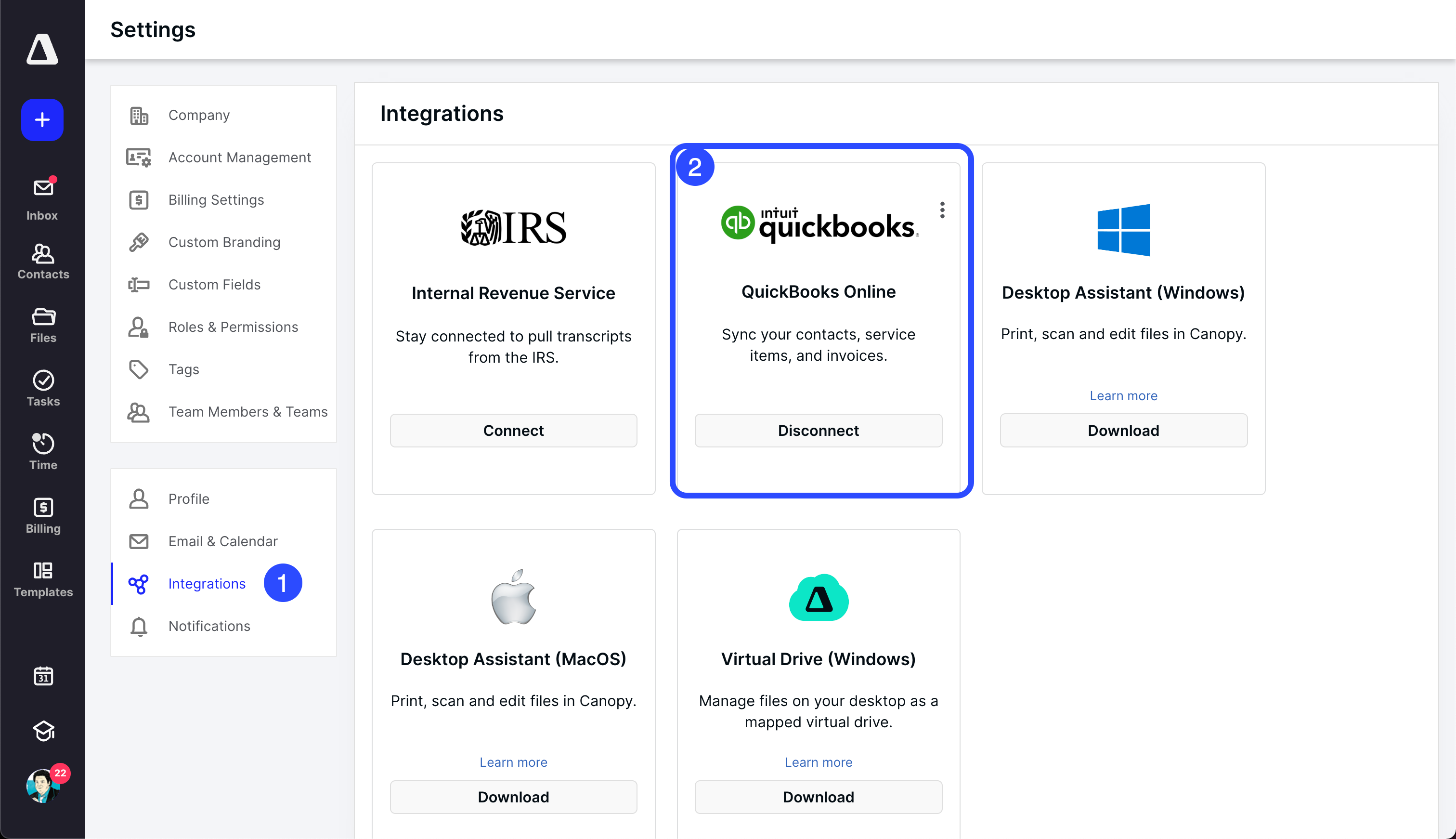 How it works:
To see a video of the feature in practice, click here.
Where to find it:
You can initiate the QuickBooks Online (QBO) integration inside your Canopy account under the Integrations tab in the Settings section.
Get started:
For a step-by-step guide, click here.