The accounting industry is undergoing significant changes in today's fast-paced and technology-driven world. Integrating AI and technological advancements presents challenges and opportunities for accountants and accounting firms. Remaining competitive and thriving in this evolving landscape means embracing the new — new ideas, new practices, and new technology. An interview with Randy Crabtree, co-founder and partner of Tri-Merit Specialty Tax Professionals, highlights these keys to success in the evolving accounting landscape.
1. High-Value Advisory Services
Offering valuable guidance enhances accountants' profitability and efficiency, positioning them as trusted partners in their client's success. With their expertise and strategic insights, accountants play a pivotal role in driving growth and achieving financial goals.
"Create a firm that you are in control of rather than your clients being in control of you. I think that is going the advisory route."
2. Embracing Technological Advancements
The accounting industry must adapt to AI and tech advancements for improved efficiency, accuracy, and client service. Accountants could save 52 days a year by automating simple tasks. Staying updated and embracing technology ensures firms have a place in the future accounting landscape.
"You have to invest time — because if you invest time today to stay on top of technology changes, you're going to save so much time in the future."
3. Focus on Work-Life Balance and Mental Health
Prioritizing well-being is crucial in preventing burnout and fostering job satisfaction. Incorporating simple practices such as taking breaks, engaging in physical activity, and practicing mindfulness can significantly improve mental and emotional well-being. By prioritizing these practices, accountants can create a foundation for a healthier and more fulfilling work-life balance.
"...as a profession, our mindset is…we have to help everybody. We want to help everybody. And what we forget is to help ourselves, and that happens all the time because we have the answers."
4. Niche Specialization for Success
Specializing in an industry or service offering elevates an accountant's value proposition, serving clients better and attracting those seeking specialized expertise. By focusing and honing their skills in a specific area, accountants can provide unparalleled insights and customized solutions tailored to the unique needs of their clients. This level of specialization fosters trust, credibility, and client satisfaction, ultimately driving long-term success and professional fulfillment.
"It's so important to be able to put yourself out there as an expert for a specific industry or service offering. And man, if you can do that, you're going to have a fun ride."
5. Target Specific Clients
Defining your target clients is crucial for business success. It's tempting to accept every client that comes your way, so have your own filters in place to ensure you're working with the right people. By gradually specializing in a specific area, you can develop expertise that sets you apart. As a result, you will attract clients who truly value and appreciate your unique skills and knowledge.
"You are going to want to take on every client. That's going to be your mindset because what do you need when you start your business? You need revenue, you need income, and that's completely fine. Try being specific — define the client you want, whether it's revenue, whether it's a niche, whether it's a startup, whether it's a mature firm."
The accounting industry is being pushed into a transformation, bringing new opportunities hand in hand with new challenges. To survive and thrive in this evolving landscape, accountants must provide high-value guidance beyond traditional services, embrace technology advancements, and prioritize the well-being of clients and employees.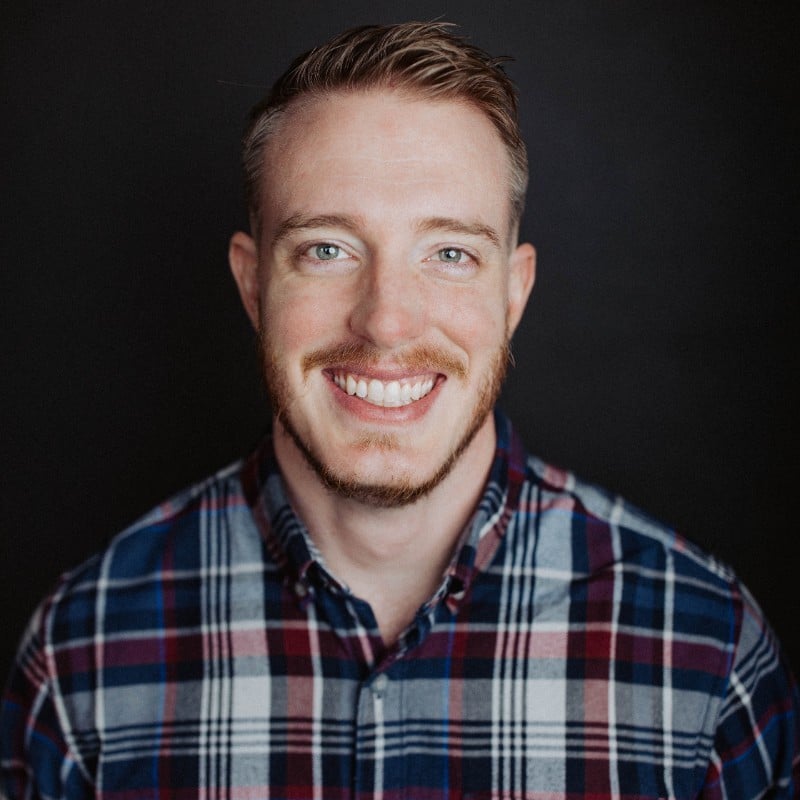 Chris is a content manager for Canopy, joining the team with a combined eight years of experience as a copywriter, editor-in-chief, and content marketer. He's a skilled wordsmith and strategic thinker who shapes brand identity through compelling content and fosters a collaborative and innovative environment. With a passion for storytelling and a dedication to excellence, he is a driving force behind any company's success in content marketing. Champion of the Oxford comma.
READ MORE BY Chris