Are you looking for accounting software or practice management software? Or, are you still not sure? Well, we can help! There's actually a big difference between a practice management solution and accounting software and we're going to demystify the big bad world of these different products today - getting you back on track and finding the solutions you need!
First, don't feel bad. Practice Management solutions and Accounting solutions are very similar and often answer similar needs. And if you're an accountant to begin with, what's not to like about accounting software?
The fact of the matter is, accounting software is not practice management software, and if you're mixing the two up you could be missing out on tools you need to grow your business. Let's take a closer look.
Accounting software is not practice management software
First up: accounting software
Accounting software is a cost-efficient way for small business owners—and maybe even heads of households—to keep track of their finances.
Owners of small businesses—i.e., auto garages, laundromats, roofing companies, restaurants, dry cleaners, dental offices, local orchestras, the list could go on for a long time, right?—use accounting software to make sure they earn more than they spend. Depending on the product, their accounting software could come with a few more bells and whistles than that, but not many.
Note to self: remember to save such and such percentage of the invoice for taxes—that sort of thing.
Second up: practice management software
Practice Management software, by contrast, is for running, operating, maximizing, streamlining, and transforming your accounting practice—we're talking about every aspect of it—into a well-oiled machine.
Practice management software isn't about keeping track of credits and debits. It's about keeping track of the success and growth of your company!
Why you need practice management software to run your accounting business
A more appropriate action verb than run would be something like streamline. Amplify. Supercharge. Unclunk. What practice management software really does is clear the runway so you're accounting practice can takeoff.
If you don't currently have an accounting practice management software, you undoubtedly have parts of one: your half a dozen subscriptions or accounts with various apps and software programs for managing day-to-day operations—from scheduling appointments with clients to creating invoices, sharing and editing documents, automating workflow, storing and archiving documents, and even keeping track of email, just to name a few.
Accounting practice management software brings all of these services—all of these mission-critical functions—into one place, onto the same dashboard. In other words, no more going back and forth. No more keeping track of 17 passwords and usernames. No more wondering where something is saved or figuring out the best way to share it with a client or colleague.
The accounting industry is changing. You might need some new gear, so to speak, to keep up.
The shortlist of an accounting practice management software's key components might look something like this:
Escape the chaos. Clear the runway. Be the accounting firm your parents always dreamed you could be.
You just learned about the difference between accounting software and accounting practice management software. Do you know what that means? With this new knowledge, you can make educated, informed decisions about the products and strategies your company uses to take care of clients, win new ones, and grow your bottom line. You can take your firm to the next level!
Of course, there's still a lot to learn about accounting practice management software. Let the experts at Canopy help you.
---
Visit our website to schedule a live demo, browse our products, or start a free trial.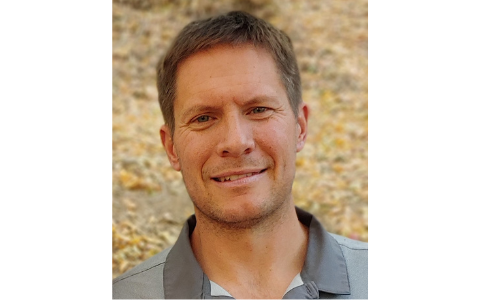 Dave Nielsen lives in Salt Lake City. He holds a PhD from the University of Cincinnati and writes regularly about business and healthcare.
READ MORE BY Dave