Hey, I get it. You're not reading this article for fun. You're reading because you're worried about implementing a new practice management software for your accounting firm.
How long does practice management implementation take?

Will it interfere with your business?

Are you going to lose clients as a result of the process?

What is a "Change Champion" and why do you need one at your firm?
If this is your thought process, you're in for some good news. With the right partner and software, implementing (or switching to) a new practice management software at your accounting firm is simple —with lots of long-term benefits to pad your ROI, including the ability to grow and expand your business.
Here are a few tips for making the implementation of a new practice management software at your firm as easy as possible:
Understand what practice management software does and is capable of
This will make you more effective at weighing and comparing different practice management softwares against each other. For example, if you didn't know that some cars have two-wheel drive and some four, you'd have a hard time appreciating the difference. It might be a capability you want or need, but if you don't know what it is, you can't really look for it, right?
The same idea applies to practice management software for accountants. Certain products are definitely more powerful and versatile than others. Before you go shopping, take some time to learn what the top software can do so you can decide whether or not you need the extra capability (hint: you'll probably want it!).
Identify any unique or specific needs your firm might have when it comes to practice management software
Think about the size of your firm, the kind of clients you're dealing with—or maybe the kind of client you're hoping to win. Think about your bread and butter services. Identify the day-to-day pain points that you and other employees in the firm encounter in the current workflow. Once you have this information, you can begin looking for a practice management software to match.
With that said, be wary of generic, one-size fits all solutions, which are often limited in scope and lack the specific tools you need to address complex problems. A more effective software would likely be one that comes in modules or components that allow you to build a customized solution. It's also worth noting that a good practice management software company will have an insightful and talented customer service team to help you.


Name a practice management champion, or "Change Champion" at your firm to answer questions and provide training
Some people have difficulty asking questions, especially when they don't know who to ask. So what happens? They come up with a workaround—i.e., their own little way of doing something. As it turns out, this is one of the issues you were trying to remedy when you decided to go with a new practice management system in the first place.
To avoid this, consider giving someone in your firm ownership of the platform you're trying to implement, and invite that person to give regular updates and training at team meetings. With a "champion" in place, your employees will know where and how they should get their questions answered, and the result is a quicker, fuller adoption of the software by everyone involved.
Communicate with your clients by letting them know your firm is upgrading its software.
In a way, you communicate with your clients for the same reason that you communicate with the other accountants in your firm; you want them to take full advantage of the new practice management system. For example, a practice management system like Canopy's has a robust client portal that you'll want to introduce your clients to as soon as possible.
Ultimately, the right practice management system benefits your clients as much as it benefits you. Inform your clients of the opportunities that your firm is providing them by staying ahead of the competition. Tell them what they stand to gain and they'll be grateful you're making the investment.
Read up on accounting practice management software and go with a known implementation winner
G2 and Capterra are great places to start. These are websites for learning about different software and leaving reviews of ones you've already tried.
This year, based on its reviews, G2 awarded Canopy's Practice Management Software "Most Implementable." If you're looking for a practice management software that's easy to implement, that last sentence should stick out.
Why did Canopy win the Implementation award? Because our customers are at the heart of what we do and we want to support them in every way that we can.


Practice management software is the operating system for your accounting practice.
Just take a moment and think about that. Operating systems are serious business. What happens when the operating system on your computer goes bad? The computer is basically useless; you can't do anything with it.
It's the same with your accounting firm. Your practice management software is what makes it all work. You want a good one and you want one that's easy to implement, since any blackout to your existing processes will likely throw a little bit of "you know what" on the small electric fan on the corner of your desk.
---
Don't let that happen. Save yourself and everyone else in your firm the grief that comes with software that's difficult to implement by going with the accounting practice management software that's been voted, vetted, and proven to be the easiest of all to implement. Go with Canopy.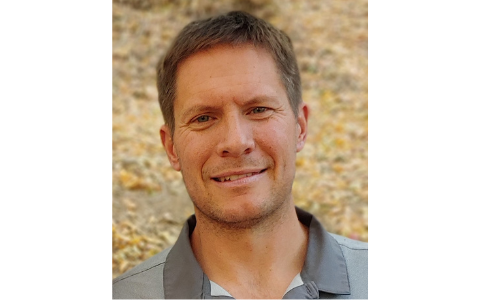 Dave Nielsen lives in Salt Lake City. He holds a PhD from the University of Cincinnati and writes regularly about business and healthcare.
READ MORE BY Dave