Get your drum rolls out and start drumming: Canopy's Practice Management software for accounting firms just won a G2 Fall 2022 badge for Most Implementable! If you're wondering what this means or whether or not it's a big deal, think of it this way: For human beings, it's the Nobel Peace Prize. For dogs, it's the Westminster Legend Trophy. For accounting practice management software, it's undoubtedly a badge from G2 for Most Implementable.
Kidding aside, Most Implementable is actually an enormous honor, especially when it's coming from G2—one of the most trusted software marketplaces on the internet. Most Implementable means Canopy has the easiest implementation in the accounting practice management software category. You'll enjoy a smooth transition and won't have to wait and wait and wait to see your ROI.
What is practice management software?
Practice management software is the operating system for your accounting practice. It's a single software solution that centralizes all the information you have about your clients; organizes and stores all your accounting documents so you can share and edit them; tracks daily workflow throughout your firm, whether you have a lot of employees or just a couple, helping them to stay on task; and manages your clients' time and billing.
Without a practice management software, you'd need three or six, or ten different applications to take care of all the responsibilities just mentioned. You can go that route if you want—get your list of 16 different passwords ready—but it's probably going to be confusing, and it's definitely going to be expensive.
With Canopy, you have everything you need in a single platform to run and grow your accounting firm.
Most Implementable is a major award
So let's go back to this award. In case you've never used it before, G2 is a website for learning about and comparing different software products. It's what's called peer-to-peer review. They're just trying to find the best products for their businesses and sharing what they find.
The website has more than 100,000 listings for different software. It puts them into categories—accounting practice management, for example—then ranks them in comparison to the other software in that category.
Why does being most implementable matter?
The challenge of starting a practice management software—or changing to a better one—is that implementation takes time. The person or people installing the software have to work their magic, and the employees who are supposed to use the software have to learn how to use it.
The bigger or more powerful the software, the more serious these challenges become. A difficult learning curve takes people away from their regular duties, and any blackout to your existing systems or processes could put your entire office on hold.
If you're going to make a move, it makes sense to go with an accounting practice management software that works—and that isn't hard to implement. Hence, the importance of doing your homework and maybe reading up on a site like G2.
If you do, you'll find out that while there are a handful of good options out there, top of the list is Canopy. We even have a badge to prove it!


---
Canopy is a one-stop-shop for all of your accounting firm's needs. Sign up for free to see how our full suite of services can help you today.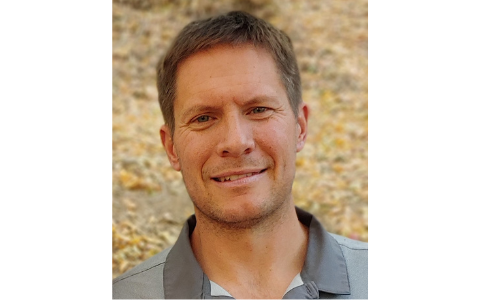 Dave Nielsen lives in Salt Lake City. He holds a PhD from the University of Cincinnati and writes regularly about business and healthcare.
READ MORE BY Dave