Marketing budgets are clearly not one-size-fits-all. It's no wonder accountants struggle with determining how much to spend on marketing. In one case, you talk to peers and hear they spend anywhere from 1% to 3% of their revenue; maybe more if they are newer or more progressive. Then, you look at your client's financials and see that they spend 10% of revenue on average. It's enough of a difference for you to question if you're spending enough.
Compare Apples to Apples
The biggest issue when comparing budgets is knowing what's in them. Does that 2.5% of revenue a peer firm spends include marketing salaries, donations or internal parties? What's included, or not, has a direct impact on the overall spend. That's why you should be wary of general numbers shared on accounting industry surveys or by your peers unless it comes with a clear definition of what is included in that number.
According to the Association for Accounting Marketing's Budget Benchmark Survey, a firm's average marketing spend doubled in 2020 to 3%, including marketing staff salaries. Excluding salaries, the amount was 2% of revenue on average. The survey did ask firms to submit spending percentages in the exact same categories and included only those items they believe should be in a marketing budget.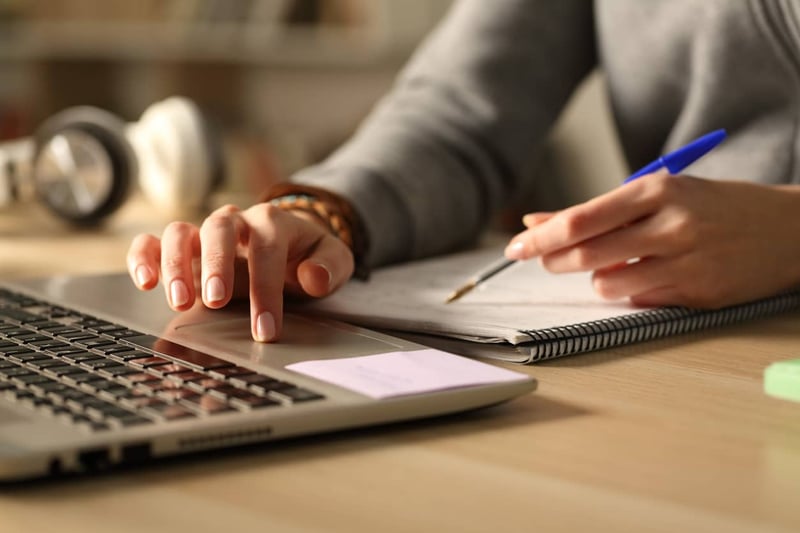 Do your research when deciding what's a good percentage for your marketing budget.
What's in a Marketing Budget
To see how you stack up to that 2% number, the following are the marketing spending categories you should look at:
Advertising
Charitable giving
Client loyalty program rebates & awards
Content creation (including copywriting expenses)
Direct mail
Discretionary marketing funds
Educational events
Email marketing (including list purchases)
Entertainment events
Individual partner budgets set aside for business development
Internal education and training
Internal firm events/parties
Marketing technology: automation, CRM, data and software tools
Marketing materials (including brochures, giveaways gifts, marketing videos and photography)
Memberships and dues
Outside consultants, agencies and freelancers
Outsourced telemarketing
Public relations
Publishing
Research
Social media
Sponsorships
Website expenses and search engine optimization (SEO)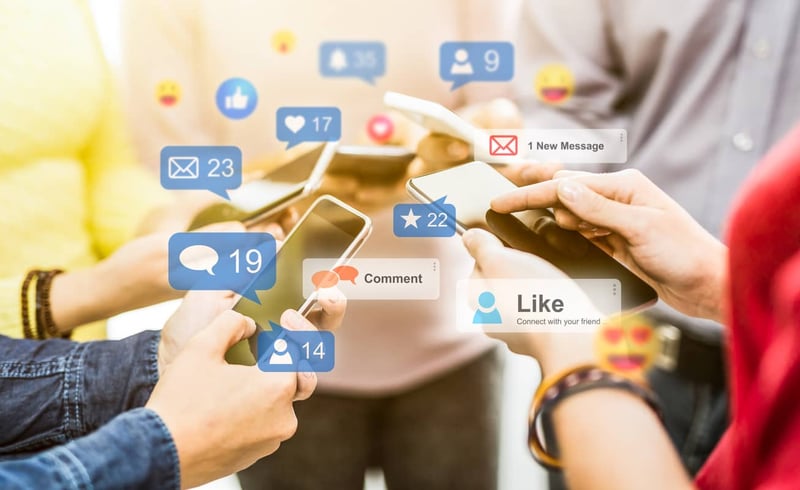 Running social media accounts is crucial to your marketing plan.
The top marketing expenses (excluding salaries) reported in the survey include sponsorships; memberships and dues; networking events, trade shows and conferences; charitable giving; and advertising.
And if you're wondering about staff salaries, nearly 28% of marketing budgets went toward marketing department compensation.
Spend Like High-Growth Firms
A unique aspect of the survey was a look at how marketing spending differed between high-growth firms and low-growth firms. It was clear that high-growth firms focused on items that had a more direct impact on revenue.
While low-growth firms spend the biggest part of their budgets on firm parties and discretionary partner funds, the high-growth firms invested in digital marketing. Education was another key spending area for those high-growth firms — both content creation and educational events (in-person and webinars) made up a substantial part of marketing budgets.
If you're at a smaller firm, you may find that you need to up your budget.
Overall, when you look at the services high-growth firms sell, there are more advisory offerings (outsourced accounting, technology, cybersecurity, etc.) which are making up a bigger percentage of the firms' total revenues. These non-compliance offerings likely require more marketing dollars from an education and lead generation perspective.
Another startling statistic is that high-growth firms have more marketing staff. They have about one marketer for every 24 full-time-employees. For low-growth firms, that number was one to 50. High-growth firms are utilizing internal staff to accomplish more marketing. That could be why marketing budgets excluding salaries were lower for high-growth firms than the average firm.
Potential Changes to Your Marketing Spend
There is more data in the AAM survey than can be covered here, like how much high-growth firms spend on sponsorships (FYI, it's less than half of what low-growth firms spend). Rather, let's look at a few things you should consider to ensure you're investing enough:
1. Small firms spend more
Smaller firms (less than $5M in revenue) traditionally spend a higher percentage of revenue on marketing than larger firms. If you're at a smaller firm, you may find that you need to up your budget.
2. Digital marketing drives revenue
The accounting industry is often on the back-end of adoption curves and digital marketing is no exception. Corporate America has seen success in digital marketing for more than a decade now and high-growth firms are following suit. This means more than email marketing. It's search engine optimization (SEO), digital advertising, webinars, blogging, social media and more. The amount you spend on digital marketing can vary as there are often different levels of support and ways to limit advertising spends. But you cannot do any of these tactics without content.
3. Quality content is imperative
If you want to reach prospects digitally (or via any other manner), you need something to share. That's where content comes into play. Content is more than an article or blog post; although those are great starts. Think about longer form content pieces such as guides, eBooks, whitepapers, checklists, case studies, FAQs and custom research — there are many options. You'll want to see where you can use video, too. There is a place for professionally shot and edited videos, but also for casual videos made internally, even on laptops, or via live video sharing on social media platforms. This content can be developed in-house or outsourced.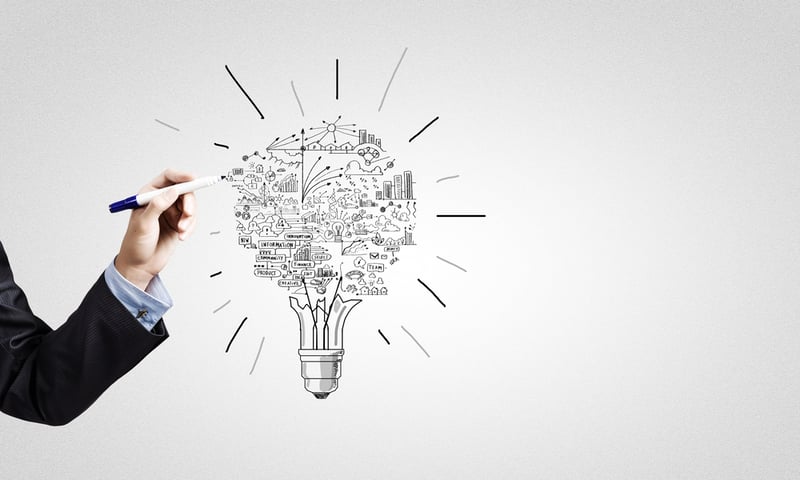 Developing high-quality content is a key aspect to your marketing strategy.
4. Marketing tech makes most digital marketing possible
The way you "stack" your marketing technologies can vary and will be unique to your goals. (In 2020, there were 8,000 martech solutions for everything from advertising to content to data.) In accounting firms, a tech stack often starts with a form of client relationship management (CRM) software coupled with an email platform. Most firms have moved from a basic email system to marketing automation that automates email distribution based on specific action, like attending a webinar, downloading a whitepaper, etc. On top of these technologies comes software for webinars, data analytics and even workflow. Martech is an investment and is likely why marketing spending has increased. The good news is that much of the pricing scales with the size of a company.
5. Ensure your website is built for lead generation
This is a must for modern marketing. A website alone is not enough. One built for lead-gen starts with the architecture; the backend stuff no one sees. From there it's about what you put on the site, how you'll get people to convert (take an action you want like subscribe to your newsletter) and the experience you create for users of the site. Many people don't realize that all sites are not the same and you need to make sure your web developer knows lead-gen is a primary goal. And this may not be a project you award to the lowest bidder.
Marketing is an Investment
Marketing in firms has not always been tied to lead generation as directly as it can be today. It takes an investment to generate revenue and show a return on investment. It's helpful to understand how, and on what, firms are spending marketing dollars. But your budget should be based on the goals you have. The more aggressive your goals, the more you may need to spend. The more advisory you sell, the more you may need to spend. The more foundational stuff you need to put into place, the more you may need to spend.
Today, firms are spending more and adding marketing staff. As the profession continues to evolve, marketing spending could continue to increase. Will it reach the levels your clients spend? Perhaps. Some firms spend that now. However, not every firm will be able to stomach those amounts. That's why marketing budgets will simply never be one-size-fits-all.


---
Canopy is a one-stop-shop for all of your accounting firm's needs. Sign up free to see how our full suite of services can help you today.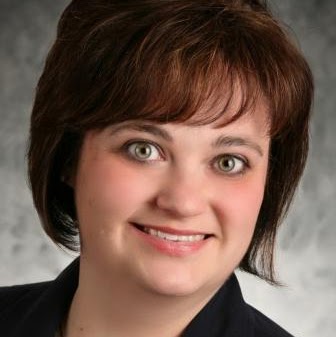 Katie Tolin is president of CPA Growth Guides where she helps firms and other businesses in the accounting industry connect the dots between strategy and action to ensure they receive a positive ROI for their growth efforts.
READ MORE BY Katie