Getting paid for the work you do is one of the most important steps in running a successful accounting firm (if not the most important), but it can also be one of the most stressful. Some clients are difficult to get a hold of, and some don't pay you in a timely manner if at all. There's got to be a better way to do business, right?
Canopy can't make problem clients pay you, but we do provide you and your clients with the tools to make the whole process more efficient so that it's easier for you to get paid. From time tracking to gathering payment, we streamline the entire time and billing process.
Here's how Canopy enables you to get paid for your work without the hassle.
Time Tracking
Start a timer from anywhere in Canopy without disruption to your other work. Every time entry can be connected to a project, service, client, and team member.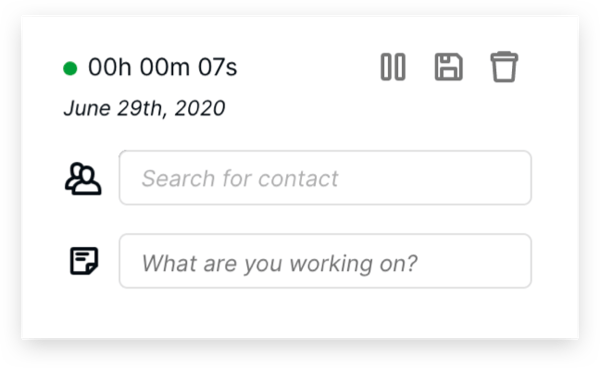 When you're ready, you can choose to pause, discard, or save the time entry from the My Timers dashboard. Saved time entries can be exported to a spreadsheet or viewed from the Saved Timers dashboard.
Basic users can view their own saved time entries on the Saved Timers dashboard, and admins can access time entries saved by all team members.
Additionally, the Projects dashboard shows information such as budgeted time, assigned time, active projects, total hours worked, billed hours, and unbilled hours so that you have a good view of time spent across your firm. If you want a more granular view, you can see total hours logged for specific projects, which team members have worked on the project, and how many hours have been spent on different services within the project.


Features:
Timer

Time entries dashboards
Projects dashboard
Export to spreadsheet
Billing
Once you've finished up a project and you're ready to bill a client, you can create an invoice. You'll have the ability to create and send both one-time and recurring invoices. For recurring invoices, you can choose between daily, weekly, monthly, and yearly recurring schedules. Your clients can view their invoice history in the client portal whether they're on a desktop or mobile device. Plus, clients will see outstanding invoices displayed prominently in their client portal until they pay you, so you won't have to call and email them repeatedly to ask them for payment.

Within Canopy, you'll also have access to a billing dashboard that displays information such as:
Year to date revenue
Total balance past due (in dollar amounts)
Total balance outstanding (in dollar amounts)
Outstanding invoices
Scheduled recurring invoices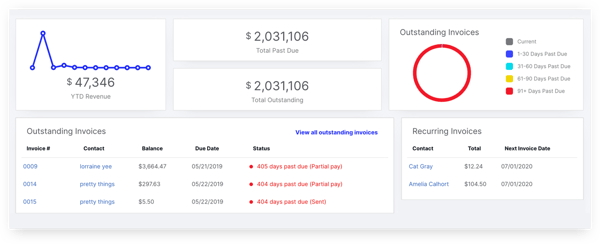 Features:
Invoicing

Recurring invoices
Billing dashboard
Payments
The third and final piece to getting paid in Canopy is Canopy Payments. You'll benefit from everything being connected on one platform, and your clients will enjoy an easy way to pay their fees. All major credit cards including Visa, MasterCard, and American Express are accepted. Studies show that it takes people 11 days to pay an online invoice and 29 days to pay bills sent by other methods, so clients have the option to pay through their client portal.
We also know how important it is to keep your payment history synchronized with your bookkeeping tools, so you can easily export transaction records to a CSV file for easy import and reconciliation.
Additionally, you can save time when billing for recurring work by automatically charging clients rather than sending manual payment requests. You and your clients also have the ability to save payment details for quick manual charges in the future.
Lastly, Canopy Payments allows you to track payments coming into your firm. From a dashboard view, you can see payments collected, payment fees, view a breakdown of earnings by payment type, and see whether a payment is accepted, declined, or pending. You have the ability to filter information by client name, date, status, and more.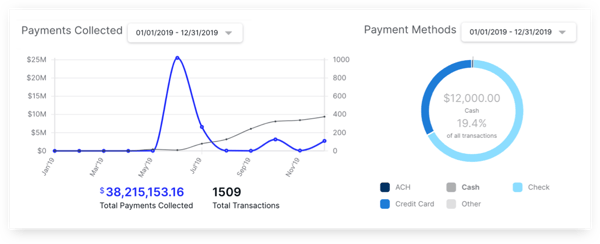 Features:
Option to pay through the client portal
All major credit cards accepted
Recurring payments
Export to books
Dashboard view
Canopy connects all the steps of time and billing in your firm so that getting paid goes as smoothly as possible. Want to see it for yourself? Sign up for a personalized demo to learn more.