Twitter can be a great platform for networking, expanding your online presence, and increasing awareness among potential clients—if used effectively. If not, it can turn into a time-waster, or worse, damage your practice's reputation. Take a look at these Twitter do's and don'ts and evaluate how you're doing with your account.

Make the most of people visiting your profile. A good way to drive traffic to your website is to provide a link in your profile under your description. Without it, potential clients may not know where to find more information about your practice.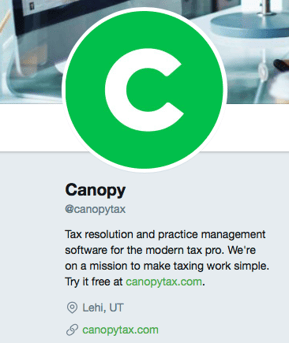 Twitter can be a great place for networking and interacting with potential clients, but your settings need to be set accordingly. It makes it difficult for someone to reach out to you if you only have direct messaging enabled for those you follow. People you don't follow will have to tweet at you instead, and many people would rather their conversation with you be private.
To enable direct messaging for everyone, go to your account Privacy and Safety settings and check the box that says "Receive Direct Messages from anyone."


Always check out a hashtag before using it for the first time. Many hashtags are created specifically for an event, campaign, movement, etc., and when used out of context, can come off as insensitive or offensive.
There are several examples of Twitter fails where brands thought they were simply using a popular hashtag, but they were really commenting on a sensitive topic. The public relations disaster that ensues from that type of misstep is not one you want to deal with for your tax practice.

While Twitter is not as visually-driven as some other social platforms such as Instagram or Pinterest, tweets that include photos still get the most engagement. That being said, you should use high-quality photos as often as possible. People aren't likely to engage with a photo that's not visually appealing.

Using Twitter becomes much more efficient when you use a tool such as Hootsuite to bulk schedule daily, or even weekly, messages all at once. You can choose what you want the tweet to say, then schedule the time and the tool will post it for you. There's no need to be on Twitter 24/7.
Another benefit of using a scheduling tool is that most will allow you to select "Best Time," and the tool will automatically formulate how to spread out your tweets to optimize engagement.

Virtually all of your activity is visible on Twitter—what you're liking and retweeting, even who you're following. Don't like, retweet, or follow any account that you wouldn't want potential or current clients associating with your practice. If you wouldn't advertise something to your clients as they walked in the door to your physical office, don't do it on Twitter.

Hashtags can increase tweet engagement by 21 percent, but only if you use one to two hashtags. If you use more than two hashtags, your tweet engagement will actually decrease by 17 percent. Be conscious of why and how you're using hashtags. Throwing in as many as possible will make your tweets cluttered and hard to read, and it won't benefit your overall engagement strategy.

Protecting your tweets means you only allow followers to see what you're posting, so every new follower will need your approval before they can see your tweets. It's up to you to determine the privacy settings for your account, but protecting your tweets is not good for interacting with potential clients. If you're trying to expand your reach, keeping new followers out is not the way to go.
To make your tweets visible to everyone, navigate to your Privacy and Safety settings and uncheck the box that says "Protect my Tweets."

Need examples of tax pros who are using Twitter effectively? Check out the Top 10 Tax and Accounting Pros to Follow on Social Media in 2018.