Social media can be difficult to keep up with. Thousands of people are sharing posts, articles, and photos that compete for your attention daily. Even if you want to stay up to date with your industry, it can be hard to find the quality content you want. However, when you do find it, social media can be an incredible source of information.
To get you started on your search, we've rounded up a list of the top 10 influencers you should start following now to fill your social feed with relevant, accounting thought leadership. You may even find some inspiration for your own social profiles.
Jason Blumer
Twitter: @JasonMBlumer
Jason is the CEO and founder of the CPA firm, Blumer CPAs, as well as Thriveal, an organization that "supports firm owners as they learn how to become better business owners, lead people with courage, experiment in innovations, and change the lives of those they serve." Jason is also a writer, speaker, consultant, and more.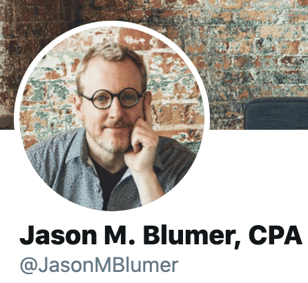 Sylvia Dion
Twitter: @SylviaDionCPA
No stranger to the social media spotlight, Sylvia has been named to Forbes' "100 Must-Follow Tax Twitter Accounts" from 2015-2020. She's the founder and managing tax partner of PrietoDion Consulting Partners LLC, and she specializes in state and local tax.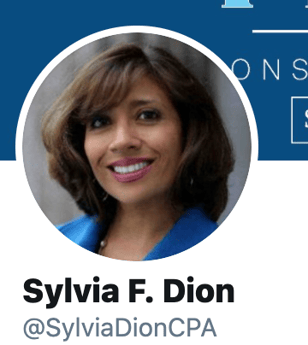 Kelly Phillips Erb
Twitter: @taxgirl
With more than 43k followers, Kelly is well-known in the tax world. If you're not following her already, you should be. She's a former Forbes editor and writes tons of informative articles about tax policy and news. She is also a managing shareholder and co-founder of a law firm where she focuses on tax law.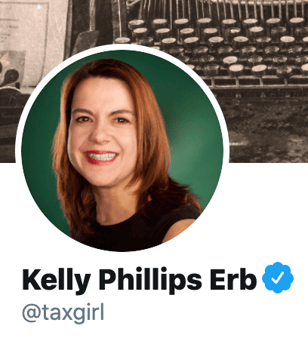 Michael Kitces
Twitter: @MichaelKitces
Michael is the publisher of the popular financial planning blog "Nerd's Eye View," which has almost 40k subscribers, and he also puts out the newsletter "The Kitces Report." Michael has a whole host of credentials including: MSFS, MTAX, CFP, CLU, ChFC, RHU, REBC, and CASL. When it comes to financial planning, Michael is your guy.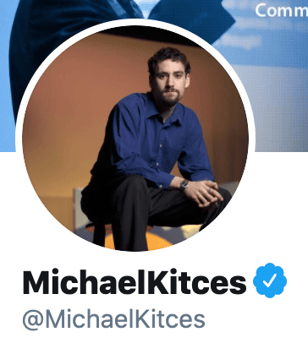 Greg Kyte
Twitter: @gregkyte
Greg is a CPA and stand-up comedian. He is also the founder of Comedy CPE where NASBA-certified fraud and ethics CPE is presented in a comedic format. Follow his Twitter for original accounting jokes and cartoons.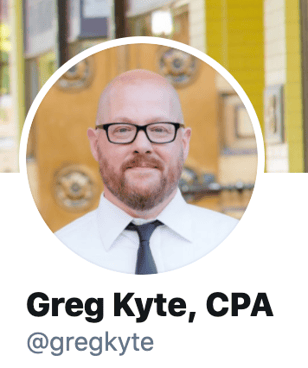 Barry Melancon
Twitter: @barrymelancon
Barry is the President and CEO at Association of International Certified Professional Accountants (AICPA). In fact, he's the longest serving CEO in AICPA's history. He is also a Chartered Global Management Accountant (CGMA) and CPA.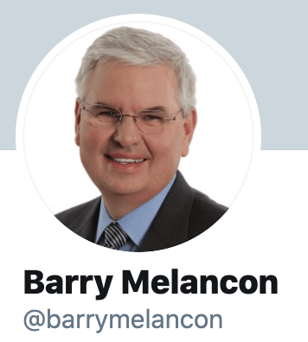 Jody Padar
Twitter: @JodyPadarCPA
Consistently named one of the Top 100 Most Influential to the Profession by Accounting Today, Jody is the Vice President of Strategy at Botkeeper and the author of the book The Radical CPA: New Rules for the Future-Ready Firm. You can also catch her hosting weekly "Let's Get Radical...Live" broadcasts.
Richard Rubin
Twitter: @RichardRubinDC
Richard has more than 31k followers on Twitter and for good reason. He covers tax policy for the Wall Street Journal, and he does it well. If you're looking for a credible source about tax policy and what it means for you, check out Richard's profile.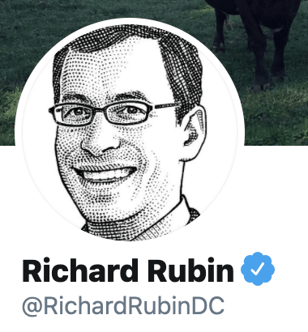 Dr. Sean Stein Smith
Twitter: @SeanSteinSmith
Sean was named one of the Top 100 Influential People in Accounting by Accounting Today and was named 40 Under 40 in the accounting profession for 2017, 2018, and 2019. He's also known as an expert on blockchain and cryptocurrency and the effect on accounting.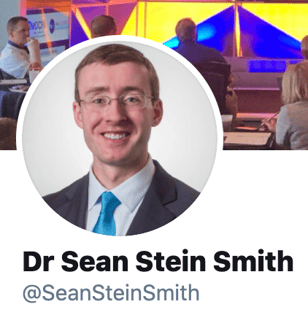 Rick Telberg
Twitter: @CPA_Trendlines
Rick is the president and CEO of CPA Trendlines Research, an online platform for tax, accounting, and finance research and analysis. He also provides services in management consulting, marketing consulting, public speaking, business consulting, public relations, and more. Join Rick's 25k Twitter followers for consistent accounting news updates.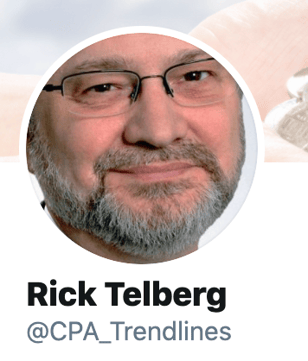 While you're checking out these 10 Twitter profiles, be sure to check out and follow Canopy!