Your document management system is a big part of your accounting firm's success. At least you hope that it is. It could also be the weak spot that prevents your firm from growing. Stay organized, and you take care of the clients you have while winning new ones. Drop the ball on document management, and your entire workflow grinds to a halt.
With technology always changing, it's a good idea to periodically review the document management system you have to make sure you're still modern. The following checklist will show you where you're doing well and where a little improvement might be necessary.
Do stakeholders understand the importance of document management?
You'll have more success building and upgrading your document management system if the stakeholders involved appreciate its value. For example, consider this incredible piece of data: most office employees spend more time searching for files than they spend on actual work.
That's a lot of time. It's also a lot of money those people are being paid for a task that isn't one of the primary job functions. Do you really need to pay someone half their salary to look for a folder?
Help stakeholders understand the value of document management, and you'll have all the support you need to improve and upgrade it.
Is your document management system online?
When you consider the speed at which information flows, a physical document management system—i.e., filing cabinet—is a major logjam. The only way to keep up is with a cloud-based system. Digital documents are easier to find, easier to use, easier to edit, easier to share, easier to protect.
Sure, someone may mail or deliver your firm a hard copy of a particular document. But in that case, you have a plan to immediately scan, send, and store that document in a digital format.
Competitively speaking, you're fading fast if your document management is taking place online. The good news is you can quickly remedy that.
Are you using a document management system created specifically for accountants?
Maybe you've bought-in to the importance of an online document management system but you're trying to make do with a product like Google Drive, Drop Box, or perhaps even your email account.
Granted, it's a step in the right direction, but one with only superficial benefits. Your accounting workflow is going to be much too complicated for one of those tools to handle. To compensate, you'll have to sign up for a myriad of smaller services—a subscription here, a subscription there. It all starts to add up—and gets confusing fast.
A document management system like Canopy's, on the other hand, is already equipped with all of the services accountants need to keep track of their documents. Plus, you can quickly upgrade to Canopy's full-on Practice Management suite if you ever want to fully automate your workflow.
Do you have a set protocol for digitizing any physical documents your firm receives?
Converting to a cloud-based document management system won't eliminate paper documents entirely. Even if your system has a client portal like Canopy's, some clients might still try to mail or drop off documents in person.
This is where an old-fashioned scanner comes in. A good document management system will synch with it help you name the document, and send it to the correct folder, where anyone in the world with rights will immediately be able to view and even edit it.
A half-hearted document management system, by contrast, will merely save the document to your desktop under the file name 3145884067 (1).pdf. You know what happens after that. In most cases, it just sits there until the next presidential election, because you have no idea what it is and you don't dare delete it.
Does your document management system provide a client portal?
This is the online version of a client coming to your office and hand-delivering important documents, only it all takes place on the computer. The client goes to the website, signs in with the information you've provided, and can then upload or download documents as necessary.
But that's not all a client portal is good for. Say you've been working with a client for several years, and he or she needs a copy of last year's tax documents. Or maybe it's tax documents from four years ago. If it's in your document management system, your client can sign in and download the documents on their own.
A robust client portal like Canopy's will also allow you to send fillable PDFs and even collect electronic signatures.
Do you have rules for naming files and structuring folders?
With physical management system, you have to flip through the actual documents one-by-one and look at them anyway. The exact name isn't that crucial. It's still going to take you 30 minutes to find it.
In cloud-based document management, your naming patterns can make or break your system. Unpredictability, people going rogue and naming documents however they want, will significantly reduce the speed and efficiency that was the entire point of going digital in the first place.
Is there a specific person at your company who is in charge of your document management system?
You need a point person to answer questions and make sure everyone is on the same page. Correct way to name a file or folder (see above). How to handle a duplicate. Where to save certain documents and where not to save them.
Choosing a specific person to be in charge will ensure that these questions are answered consistently, and that people will use the document management system in a consistent way. Otherwise people begin managing documents in a way that meets the needs of their own personal quirks.
In accounting, how you take care of client docs is undoubtedly a team sport. The person you choose is part-coach, part-referee.
Last question(s): Does your system undergo regular back-up? Does it have unlimited storage capacity? And is it adequately protected against thieves, floods, hackers, moles, Cold War spies, hurricanes, and even your closest doppelgänger?
If your document management system is in the downstairs filing cabinet, you're definitely living on the edge in this regard. A broken pipe in the ceiling might be all it takes to wipe you out. Individual documents left out on your desk are even more vulnerable.
With that said, digital management systems can likewise have their weak spots. Make sure your service offers regular back-up and unlimited storage, and that you can easily configure different levels of access and permissions.
If you go with a product like Canopy's, your documents will be exponentially safer than they are right now.
Document management: a great place to start if you want to improve efficiency
Document management is so much more than where you store folders. It's how you collect information, it's how you collaborate on assignments, it's how you create and share documents. For accountants, it's how you do the majority of your business.
If you're interested in improving efficiency at work, you have no better place to start than with your current document management system. Upgrading to a service like Canopy's is easy, straightforward, and fast, with tangible increases in your ROI starting, like, tomorrow.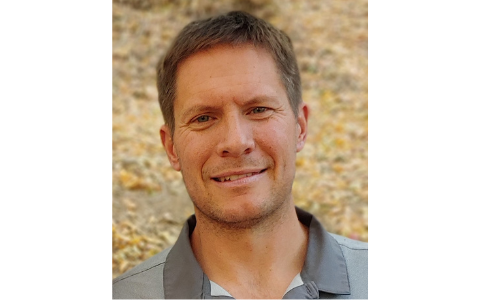 Dave Nielsen lives in Salt Lake City. He holds a PhD from the University of Cincinnati and writes regularly about business and healthcare.
READ MORE BY Dave