Incorporating the right technology into your accounting firm can set your firm apart from the competition, help you win new customers, and maintain loyalty of the customers you already have. Let's take a look at exactly how:
What clients look for in an accounting firm
With so many accounting firms to choose from, there's an important question you need to be asking yourself: what makes my accounting firm different than all the others?
It's the customer experience—i.e., the ease with which your client accesses or shares information; the speed, promptness, and accuracy of your communications; the convenience or usability of your products.
This is why people choose you to handle their accounting (not because they liked your revised value propositions covered in last month's quarterly review). It's why they refer you to friends and colleagues or take the time to give you a favorable review.
The fact that you're good at accounting was just more or less assumed.
Yes, you're using technology. But are you using it to your advantage?
Granted, your accounting firm is likely using all kinds of technology throughout the business day. Nearly everything you do at work, from email to sharing documents to creating invoices to obtaining signatures to editing tax forms to collaborating with colleagues to scheduling appointments to tracking (or attempting to track!) workflow to...
That list could go on for a long time, right? The point is, it's all digital—on a computer, through an app, on your phone, or other device. You started taking phone calls with your earbuds five years ago and you haven't had them out since. You look around, and it seems fairly obvious: you're up to your eyeballs in so-called technology.
Okay, okay, so you're using a lot of technology. But are you using it to your advantage? That's the million-dollar question—or could be, if you answer it correctly.
Unfortunately, too many accountants are working on the fringes of managed chaos when it comes to technology. They tell themselves there's a method to their madness, that it's working, that everything's okay. And from their perspective, who knows, maybe they're right. But from the client's perspective? It's madness without method, hard to make sense of, and very difficult to trust.
Accounting practice management software

is your secret weapon
Enter accounting practice management software. If you've never heard of it before, hey, no problem, welcome to the 2020s. This is something you're going to want to pay attention to.
At Canopy, we like to think of accounting practice management software as your accounting practice's operating system—a single platform, that is, from which you can control and direct nearly every aspect of your accounting business. It's also where you go to interact with your clients.
In the old days (pre-accounting practice management software), you had about a dozen subscriptions to this or that service or product for getting your work done. Gmail? Dropbox? Some kind of invoice collection service? That's what we're talking about.
For workflow, you just banged on the office wall and told Harold you were done with the file and now it was his turn (or maybe you sent a text). With accounting practice management software, you take care of all of these tasks in the same place.
Click here, click there. In some cases, no click—the task is automated, and the management software takes care of it for you. You simply log in to your account and go to work. Sharing documents, collecting signatures, collaborating, keeping track of time, sending out emails and reminders, and saving and storing last year's forms can all be done in the same program.
If you're married to other programs for smaller or niche tasks, no worries—an accounting practice management software like Canopy's will integrate certain applications, allowing them to work in tandem.
Accounting practice management software simplifies your life and your client's experience
These last few paragraphs make it sound like accounting practice management software is all about the accountant—making your workday less hectic and confusing. And this is true. It does make your workday less hectic.
But what it also does, from the client's perspective, is make your firm look and feel like a well-oiled machine—a firm they can agree to do business with and then never have to think about accounting again.
Or at least on rare occasions, and then when they do, it's super simple, easy to navigate, and stress-free.
If you're new to accounting practice management software, you just took a huge step by reading this article. Let Canopy help you continue the journey.
---
Sign up for our blog newsletter and read more about all the ways accounting practice management software will make your accounting firm stand out.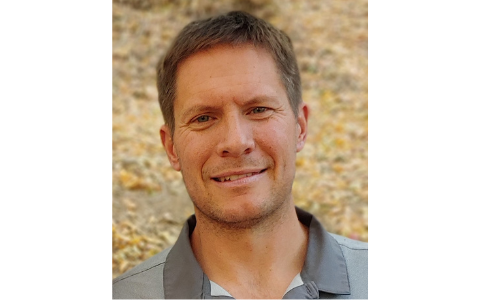 Dave Nielsen lives in Salt Lake City. He holds a PhD from the University of Cincinnati and writes regularly about business and healthcare.
READ MORE BY Dave